THE ROBIN GWYNN COLLECTION OF NEW ZEALAND
In late July Spink London offered for sale the Robin Gwynn collection of New Zealand. The announcement of the auction prompted a lot of excitement and many enquiries from across the globe, with hundreds of collectors keen to add key pieces from Robin's collection into their own. One major area of interest for Robin was the Second Sideface issue, a seldom offered but very beautiful and understated design. This part of the collection could be said to be one of the most interesting and diverting for collectors, particularly as the issue is infrequently offered for sale in such detail and scale. One of the most recent significant holdings of this issue was that offered in the Sir Gawaine Baillie auction almost twenty years ago. Robin's collection featured many rare and unique items including watermark and perforation varieties and a particularly strong section of adverts on stamps.
This resulted in many new buyers coming to the market and some very strong prices achieved, not only in the Sideface issue section but throughout the auction. The format of the sale, a 260 lot catalogue auction followed by a further 300 lot e-auction, proved successful too, with buyers able to focus on the real gems of the collection first of all and give their attention later to a further offering ranging from early pre-stamp letters and Chalon heads to Revenues and Life Insurance stamps, among other areas. The results are very encouraging; New Zealand continues to be a very popular collecting area with real depth in the market and new collectors still emerging. This is all helped along by active societies both in the UK and in New Zealand, a well- respected and knowledgeable Royal Philatelic Society and of course by studious and passionate collectors such as Robin Gwynn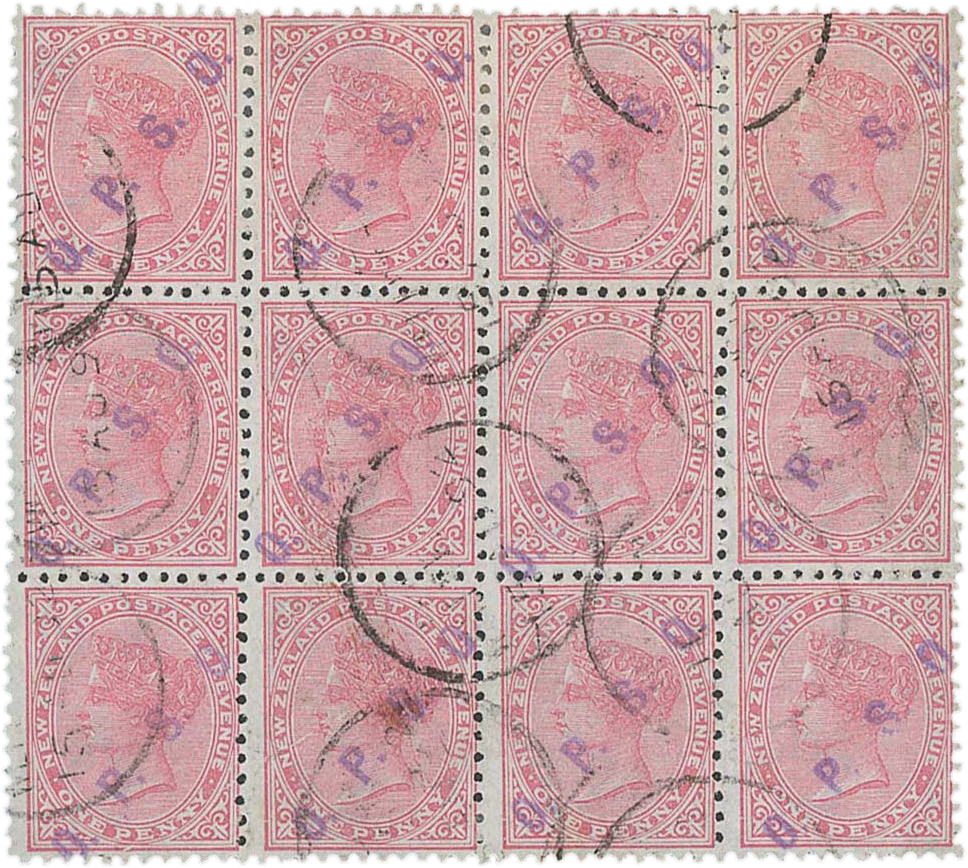 If you are interested in consigning your collection to auction in the near future please contact our specialists Josh Barber, [email protected], or Iain Murphy, imurphy@ spink.com.