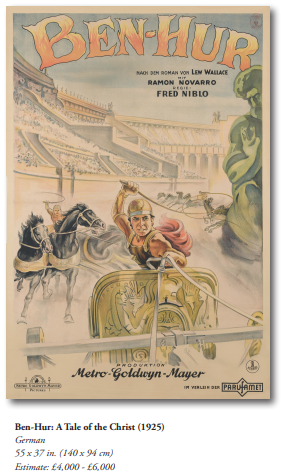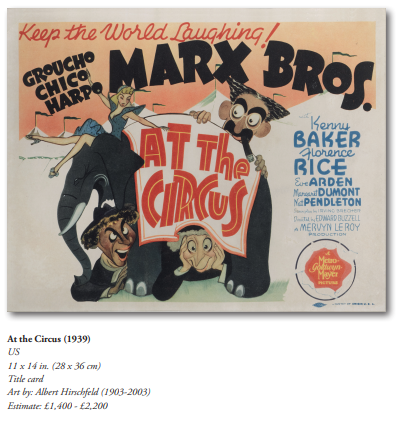 Spink is delighted to be holding its first film poster auction, which will take place in London on 25th October 2023. Our inaugural sale will include one hundred lots of original film posters, lobby cards and photographic production stills. The film poster collecting area is one that fits well with the range of collectables already on offer at Spink today. Our medal collectors will be enthused to see titles such as 'Scott of the Antarctic'; our stamp collectors will understand the rarity value of works on paper; our historical document collectors will be drawn to posters as pieces of 'paper ephemera' that capture a moment in our cultural history; and our coin collectors may appreciate a great heist classic!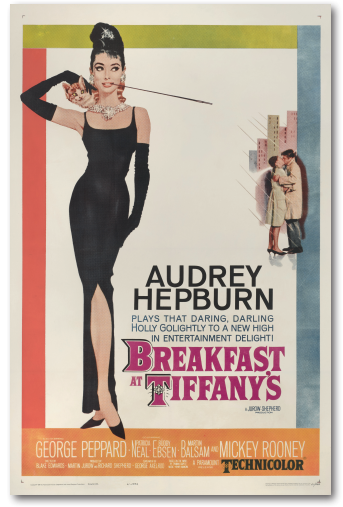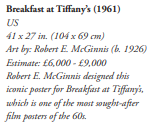 In recent history the film poster industry has established its strength with notable realisations. In 2005, the beautiful international poster for Fritz Lang's 1927 silent film 'Metropolis' sold for $690,000, the domestic version selling for $357,750 five years before. In 2009 Karloff and Lugosi's 'The Black Cat', Style B sold for $334,600. However, iconic designs and memorable classics can be acquired for far less; who can forget the imagery of the 'Breakfast at Tiffany's' poster for example, which is offered here with an estimate of £6,000 – 9,000?
Owning a film poster allows the collector to possess a beautiful piece of design and, in some ways, to own a small part of the film and the memories it holds for you – after all, everyone has a favourite film!
There will be pieces from a wide variety of titles, including classic films, James Bond, Star Wars, Hitchcock and animation. Film posters were born in an era rich in poster tradition throughout the western world,
generally considered to be the golden age. The public were used to seeing Toulouse Lautrec posters for the Moulin Rouge, Alphonse Mucha and Pierre Bonnard posters with their brilliant colours and few words, pasted on advertising boards. The early film posters, with their beautiful full colour art, were in complete contrast to the black and white films which they represented. In the early days of cinema, the main source of advertising was through poster art. This was the public's first exposure to what they could see at the cinema, and the posters
therefore had to entice the viewer.
When the films had finished their run at the cinema, the posters were meant to be returned to the poster exchanges or in some cases when they had been pasted up the new poster was pasted over the top. In many cases they were returned though, and kept stored in warehouses until the Second World War, when owing to paper shortages many of the posters were recycled.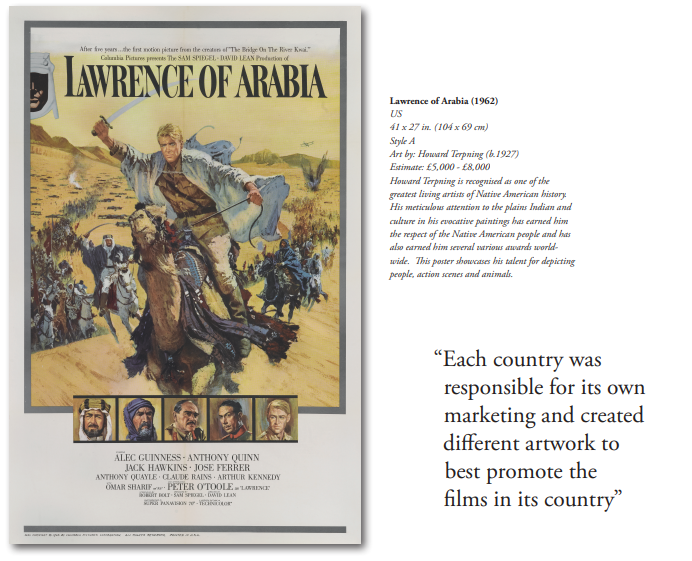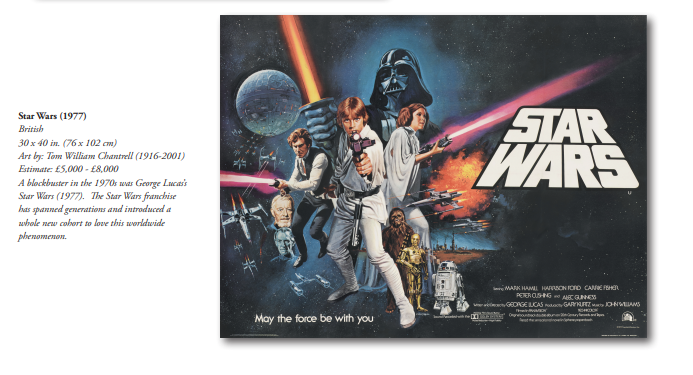 The advertising material that remained was rented out to cinemas if the films were re-released. In the late
1960s and early 1970s there were a handful of people dealing in cinema memorabilia. It was more profitable
for the owners of the poster exchanges to sell the items to these people than to wait for a small rental fee. Several
cinemas did not return their posters or lobby cards, and these were stored on their premises and then discovered
many years later. Films are a cultural artefact and reflect the times that they were created in, and the changes in art, fashion, and design. Each country was responsible for its own marketing and created different artwork to best promote the films in its country. The most expensive film poster ever to have been sold at auction, for the 1927 film Metropolis (the most expensive silent film ever made at the time of its release), has been described as 'The Scream,' the 'Guernica' of film posters, and one of only four copies is in the collection of the Museum of Modern Art in New York.
We hope that our new area of collecting will interest you. Should you wish to know any further details,
please contact [email protected]; do please contact us also if you have a collection and are looking to sell.