Jamie Chua is a beauty and aesthetics entrepreneur with a growing list of achievements. Prior to this, she was the first woman to successfully import the Manolo Blahnik brand of women's shoes into Singapore, establishing the first flagship store in South East Asia. Jamie is synonymous with fashion and timeless beauty and is Singapore's leading fashion and lifestyle personality on Instagram. She is also now recognised as one of the world's largest collectors of Hermès handbags.
RA: What is your passion or hobby?
JC: My passion is creating content and photos on social media that tells a story to inspire women. I have several hobbies like collecting Hermès handbags as well as special clothing pieces, Barbie dolls and stickers.
RA: How do you think the world has changed since social media became part of our daily lives?
JC: The world has skewed towards having everything we need on our mobiles and everything is moving so fast on social media that we have hardly time to breathe these days. The world has become much smaller with social media and you will no longer be relevant today if you are not on social media.
RA: What are the positive and negative effects of social media?
JC: The positive aspects include easy accessibility to everything and everyone at the touch of our fingers. We can receive knowledge of travels, products and gather much valuable information from social media.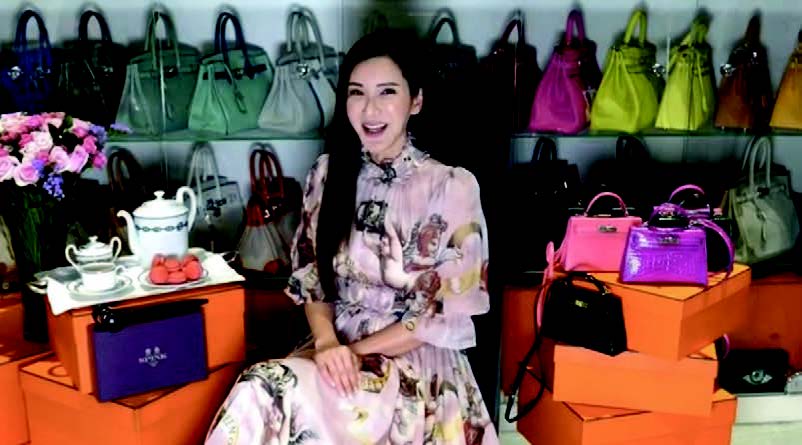 On the negative side though, it could also be brutally abusive to a certain extent. A person who cannot take the constant pressure could easily become depressed by it if they cannot be strong enough to realise that what goes on social media does not necessarily represent reality. They may be questioning their own lives and wonder why it is not as perfect as someone else they see portraying a certain lifestyle on social media. Online bullying is another aspect that I am very strongly against. Social media should be a platform to share positive experiences and not a platform for real life cowards who think they can become a hero by hiding behind a keyboard to harass, insult and humiliate another human being on social media.
RA: What do you think is the 'relationship' between you and your followers?
JC: I think my followers are people who admire beautiful things and have aspirations to lead a beautiful and better life. I would also like to think they are very much inspired by my courage, confidence and my God-given ability to remain ageless (at least for now) and a never-say-die attitude in life. They live voraciously through my pictures and the messages I convey through them.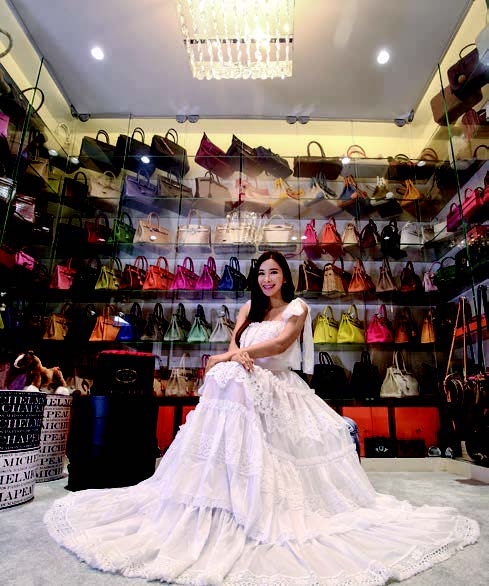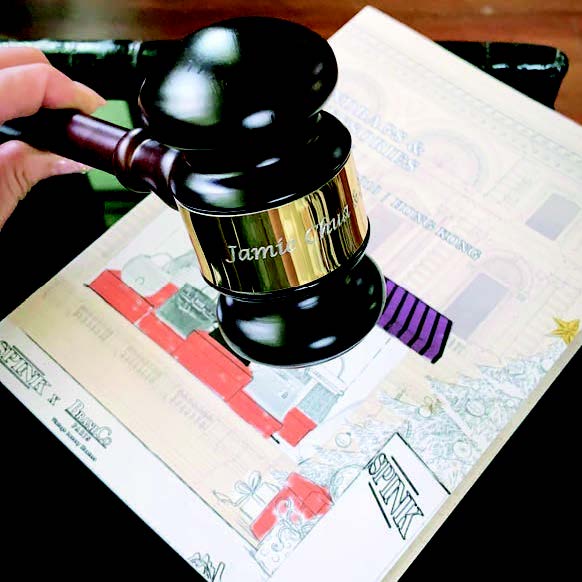 RA: On average how many private messages do you get per day through your IG or Facebook account?
JC: Too many to count and to be honest, I don't open them unless it's from a friend.
RA: When did you start collecting handbags?
JC: I started my handbag collecting hobby when I was 18 but previously when I was younger, I liked Chanel and other designers such as Fendi and Prada. Subsequently I started to collect Hermès because it was so exclusive and hard to even get my hands on one. I also strongly believe in the investment value of Hermès handbags and at the same time I really appreciate the quality craftsmanship and the story behind the brand.
RA: Why handbags?
JC: A woman is never fully dressed without one and every woman regardless of language, race or religion needs THAT holy grail handbag.
RA: Which (more affordable) handbag do you think every woman should have and will remains timeless?
JC: Chanel. I also have a small collection of Chanel handbags and special edition minaudières which I so adore!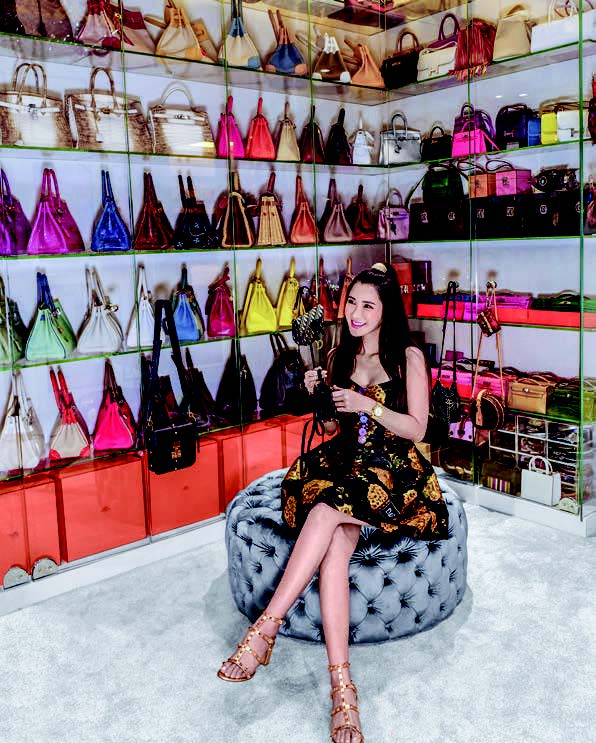 RA: What is the most interesting story/anecdote linked to your handbag collection?
JC: Too many interesting stories revolving around women and their chase of the holy grail bags. Some are very emotional and I think I need to keep them under wraps for privacy reasons. But can you believe I once rejected a so-black Kelly 32 from a Hermès store because I already had 3 of the other so-blacks at that time. If there was ever a decision I regretted in life, that must have been it!
RA: Which one are you most emotionally attached to? And why?
JC: The forsaken handbags. I gave up a rouge H box leather and toile Birkin 30 to a friend and I could really kick myself sometimes for doing so now as looking back, that friend totally did not deserve it! I have also given up some other H bags over the years and I do miss them tremendously. What you do not have you will always miss. For the ones I have now, they are here to stay and there are not many emotions involved as they reside in a loving home and are treated with much TLC.
RA: Which leather is the most user friendly?
JC: I would say epsom leather is most user friendly and the least likely to stain or go out of shape.
RA: What advice would you give someone who wants to buy their first statement handbag? And to the husbands who might want to impress their wives with a nice gift?
JC: I would say to pick something practical for starters in a basic colour. A classic black Kelly never goes out of style – and husbands, if you are feeling generous … make it a croc Kelly!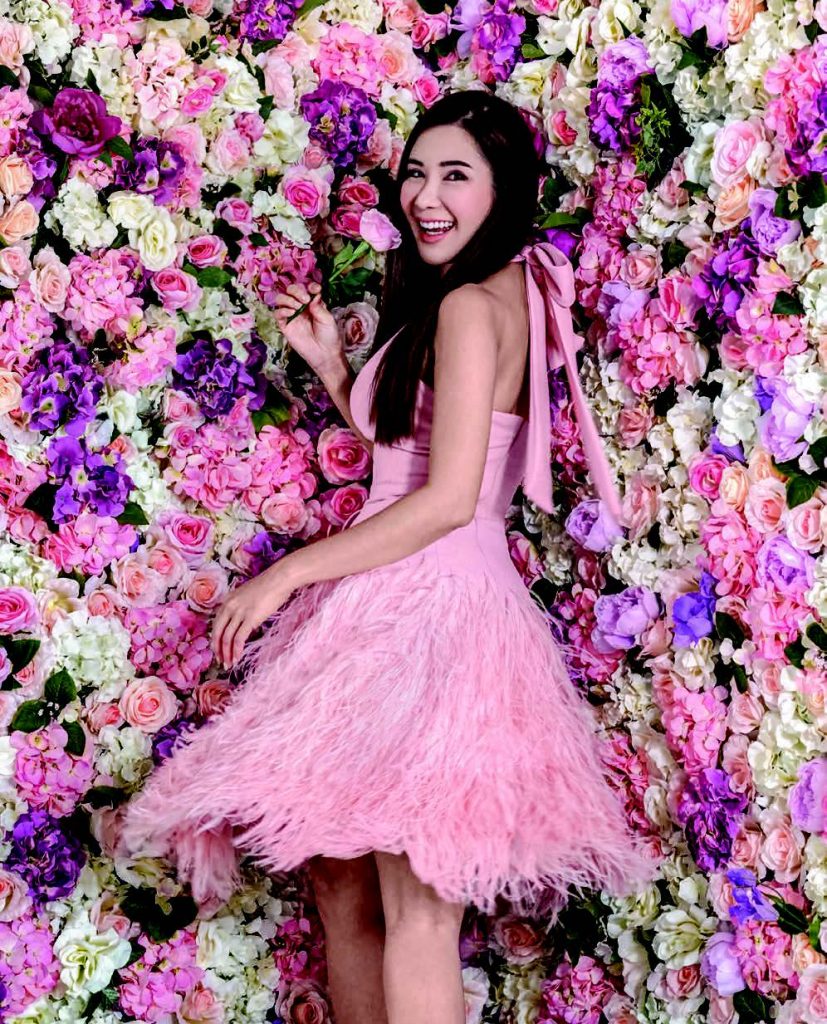 RA: Why did you think it would be interesting to collaborate with Spink in their Handbags and Accessories auction? Despite being in the collectables market for 350 years, Spink is very new to the handbags industry … so, what caught your attention about them?
JC: I enjoy working and collaborating with people with a passion and dedication to their craft, and Spink is definitely on top of its game. From my first meeting with Rita, I already knew that she and her team had that drive and desire to create a niche and exciting experience, not only for Spink clients but also anyone who is passionate about handbags and accessories. I hope this is the start of a long term collaborative relationship and friendship.