Banknote of the Month - 'The Carpet Note'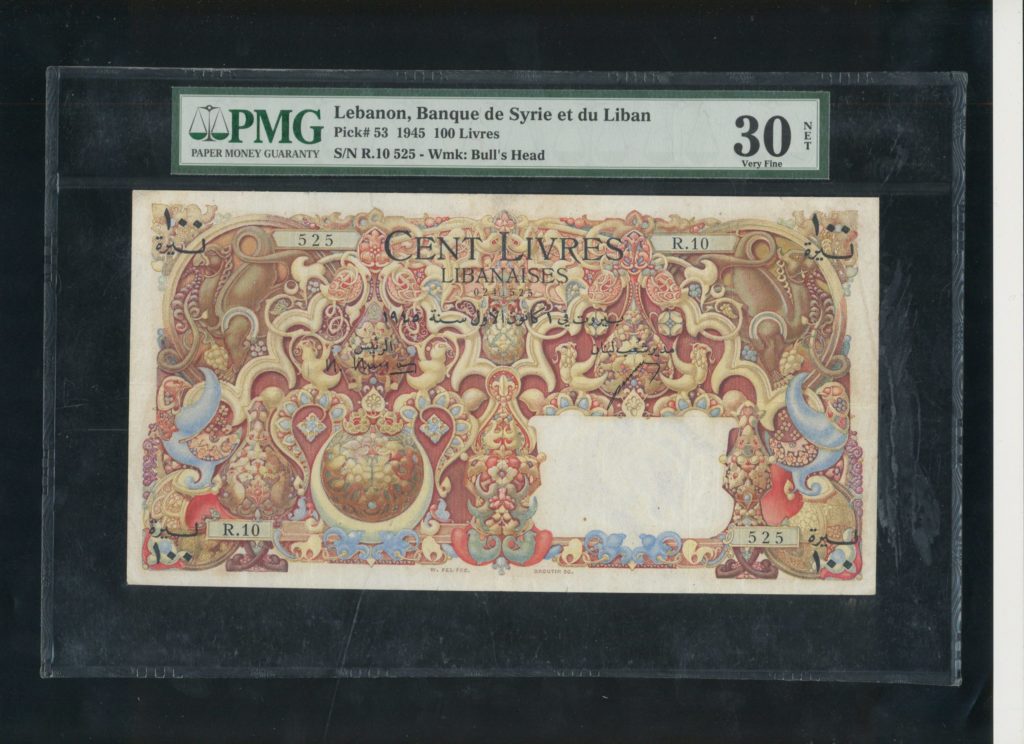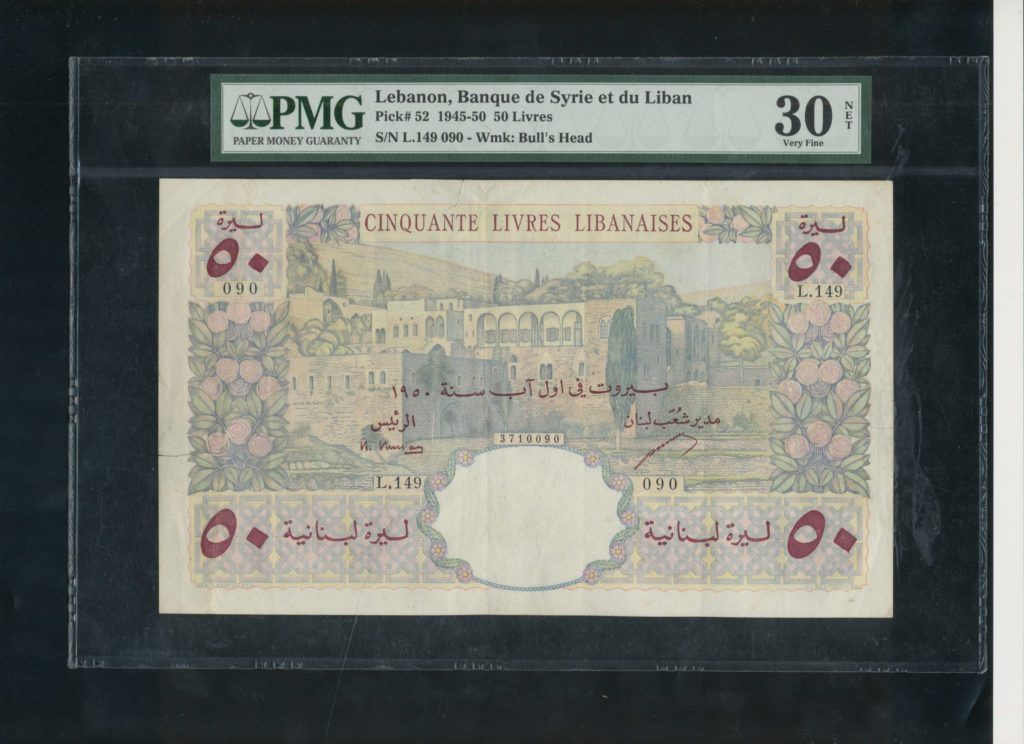 Masterfully engraved and skilfully designed multi-coloured design Lebanon 100 Livre 1945 and printed by Banque De France to be issued by Banque de Syrie et du Liban.
This banknote was very rapidly nicknamed Carpet Note or even Magic Carpet Note by some collectors, due to its obvious resemblance of real carpets  
Lebanon's first banknotes were issued by the Banque du Syrie et Grand-Liban (Bank of Syria and Greater Lebanon) in 1925 with denominations ranging from 25 girsha through 100 livres. In 1939 the bank's name was changed to Banque Syrie et du Liban. After 1945 Banque de Syrie et du Liban continued to issue paper money for Lebanon using the denomination Lebanon pounds (Livres) to distinguish them from Syrian notes.
The latter series consisting 100 livres with Cedar tree and Mount Lebanon on reverse, 50 livre with Roman Temple of Bacchus, 25 livre-portraying ruins of the Umayyad mosque. All three notes with a watermark of Bull's head taken from an Assyrian sculpture.
The 10 livre have the Court of Beiteddin Palace of Price Bechir II ''The Great'' (XIXth Century) and a watermark of 2 lions' heads facing each other, 5 livre depicting scenery of Beirut (near American University of Beirut) and a watermark of Eagle's head, 1 livre with Cedar tree and Mount Lebanon covered in with snow with Eagle's head watermark at obverse.
We will be offering a set of the 1945-50 issue in our autumn auction.