Spink to Reopen the London Office from 15th June 2020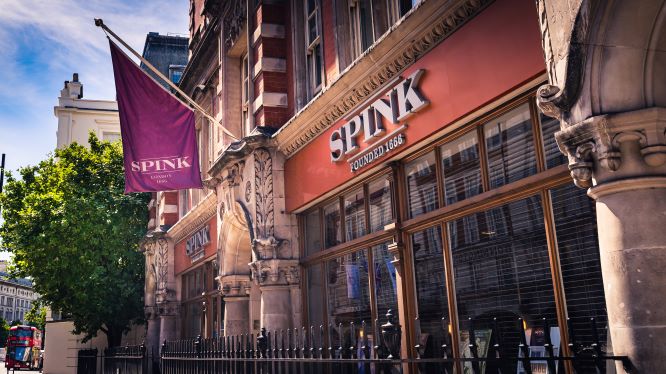 We are excited to announce that ​Spink London flagship building reopens to the public this Monday​, 15th June 2020. We look forward to welcoming you back at 69 Southampton Row.
Arrange a one-to-one meeting, virtual viewing or give us a call if you cannot make it, we are here for you.
We have worked hard to ensure your visit to Spink will be a safe experience. Contact us for more details on how we follow the government guidelines.​
Email us at [email protected] or call +44(0)20 7563 4000