MAKING CHANGE: The Decimalisation of Britain's currency
To coincide with the 50th anniversary of decimalisation on 15th February 2021, Spink Books are delighted to announce the release of Tom Hockenhull's Making Change in collaboration with The British Museum.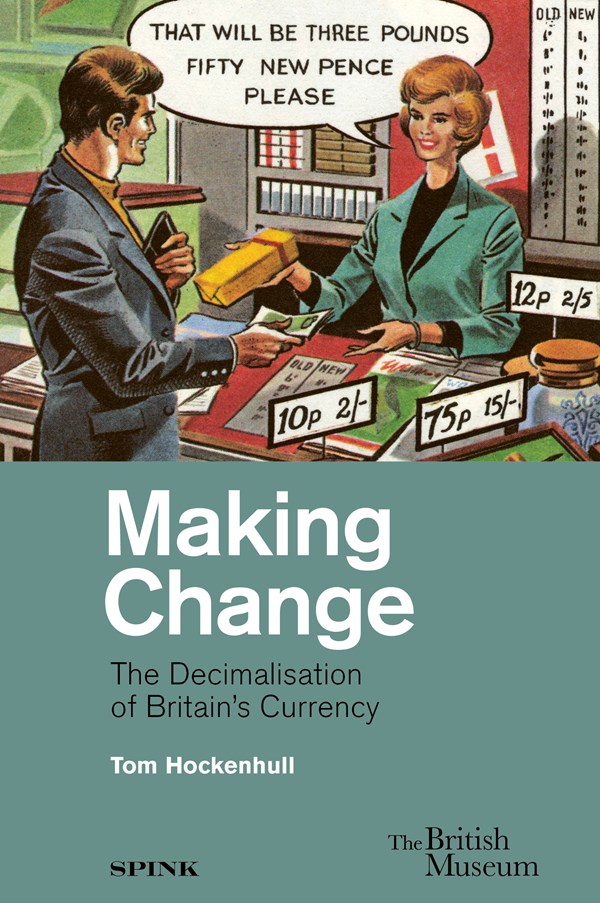 On a grey, drizzly Monday, 15 February 1971, Britain went decimal. Ten years in the planning, 'D-Day' upended a currency system that had been unchanged for more than a millennium.
A national effort requiring cooperation at every level of society, many expected decimalisation to be a disaster. This is the story of its planning and implementation, of the successes and setbacks. It reveals the social and political forces that steered the biggest reform to sterling in its history.
Featuring exclusive interviews and profiles of the people involved – from politicians to coin designers, from royalty to checkout staff in Woolworths – this entertaining book helps shed light on Britain's troublesome relationship with change.
Click the button below to listen to BBC 3's Coins, going cashless and the magic money tree, in which Tom Hockenhull joins a panel of experts to discuss coins to currencies and economic decision-making in the time of Covid-19.