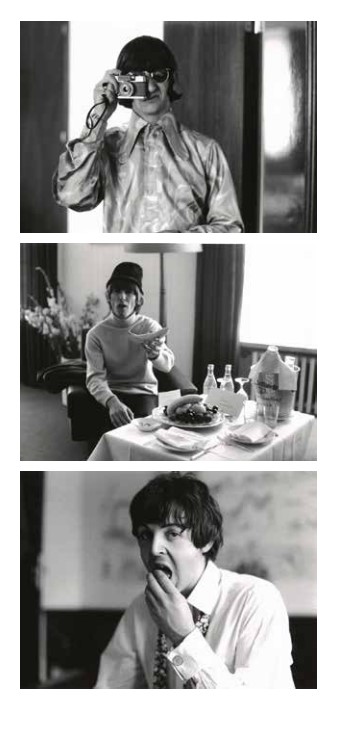 London, 11-25th April 2022
After a great response to our 'Non Fungible Penny' in January, Spink are excited to offer a series of photographic Fusion NFTs depicting the Beatles' live performance in Munich in 1966, as photographed by Frank Fischbeck, a celebrated freelance photographer.
Employing Fischbeck's skill of inconspicuousness, photographic opportunism and a slick suit, he managed to get closer to the group than any photographer could have hoped. The group of photographs captured are wonderfully intimate, of a rare quality and are as yet unpublished or exhibited.
Fischbeck captured everything from the group's arrival at Bayerischer Hof Hotel in Munich, including private moments in their hotel suite and their performance at the 'Circus-Krone-Bau', to their departure from Munich Central Station. Through prior knowledge of the Beatles' arrival in the basement of the hotel, Fischbeck simply followed the group into the elevator and through to their room, comfortably passing as an affable member of staff. It is credit to Fischbeck's skill that the four band members appear relaxed and playful in front of the camera; George Harrison and Paul McCartney eat fruit in front of his lens and Ringo Starr even takes Fischbeck's camera to take a picture of himself in the hotel mirror.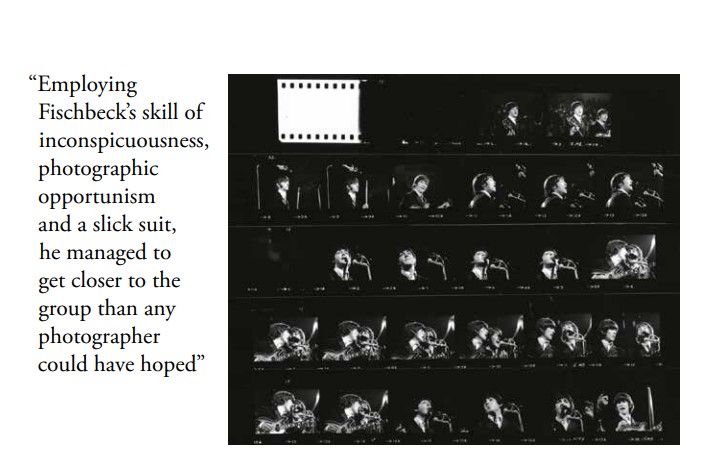 Fischbeck was then invited back by the group to the concert where he immortalised these impressive close-ups of the band in performance including images of each band member, mostly separately, but also singing together into the same microphone. The following morning, Fischbeck saw the group onto the train, managing to sit with them in their carriages and achieving some of the most striking shots of the collection.
• A high resolution file taken from the original 35mm negative 
• The original black and white 35mm negative or negatives 
• A print and or prints taken from the original negatives and from a very limited run 
• Copyright for the negative or negatives included in the lot 
For more information, please contact Thomas Fell, [email protected].