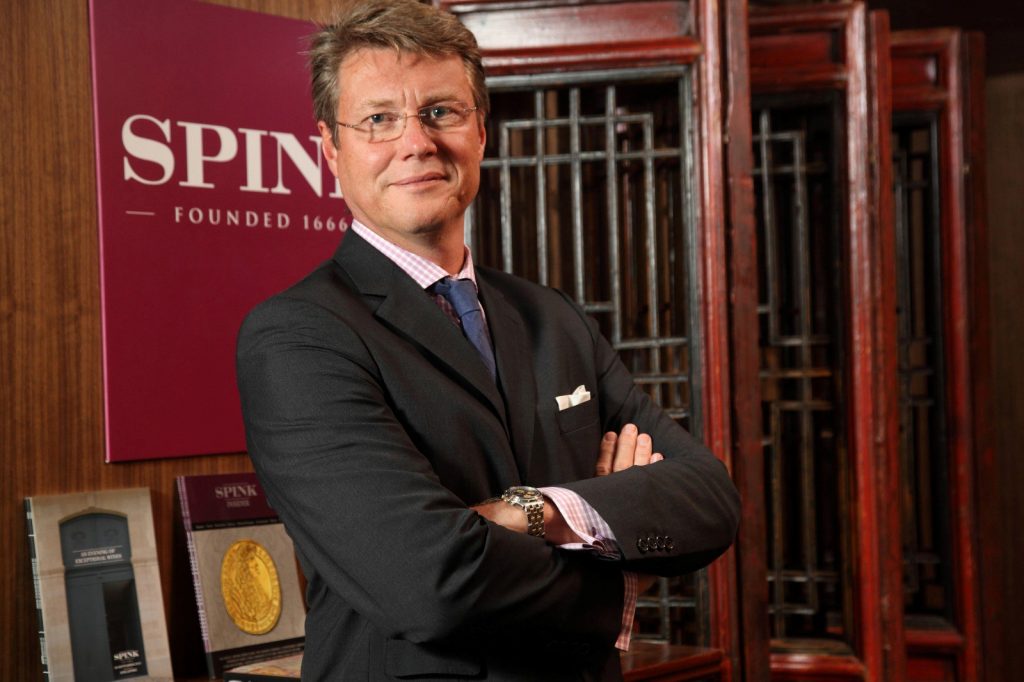 Dear Clients and Friends,
Let's Hope this Summer's Droughts and Wildfires will Mark a Tipping Point for Climate Change Issues
I can hardly believe that the hot and hectic summer of 2022 is already drawing to a close.  The summer has been a horrible one in many places, with heatwave after heatwave in Europe, huge wildfires in Europe, China and the USA.  But I sincerely hope that our beloved forests did not go up in smoke in vain.  With most people deeply affected in their daily routines, by the fires, the heat and the unprecedented lack of water, one can hope that there will be less resistance going forward to start progressively changing our way of life, and start being a bit more considerate to the flora and fauna with whom we share our one and only planet.  After allowing myself to get a bit depressed by these events, thankfully I became very hopeful when watching Our Planet, narrated by David Attenborough. I learnt that 30 years after the Chernobyl catastrophe, when the city had been declared lost to human dwellings for 20,000 years, trees and wildlife have returned and created an undisturbed eco-system which is vibrant. 
The good news is that collectors are the ultimate curators and protectors of the old stuff, the ultimate recyclers.  Spink has been at the forefront of this, and you will be used to seeing our green logo on each auction catalogue 'Paper from sustainable forests and clean ink' for over 20 years now. As a proud warrants holder we also recycle most of the paper we use in our offices and we support various green charities.  But I have no doubt we have to go further as this summer was a cry for help from Mother Nature.  It is not a greenwashing attempt, but a promise to take every little step we can.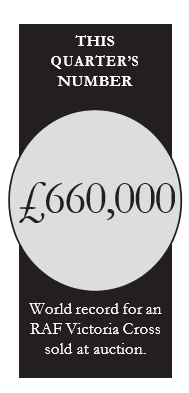 Quick Review of the Quarter
Now back to business.  Since I last wrote, we have seen a number of records broken and prizes won, plus a ground-breaking exhibition celebrating the Queen's Platinum Jubilee which we hosted in June in the Spink Gallery.
April closed with our Medal department achieving a £660,000 (including buyer's premium) world record for an RAF Victoria Cross sold at public auction.  The historically important and unique posthumous 'Battle of Malaya' VC group of five awarded to Squadron Leader ASK 'Pongo' Scarf was a unique award to the Royal Air Force for this theatre of war, and the first (of four) by date of action.  In July we went on to sell the exceptional 'First Day of the Battle of the Somme' VC group of ten awarded to Drummer W Ritchie, 2nd Battalion Seaforth Highlanders, who was awarded his Victoria Cross as the 'Bugler of Beaumont Hamel' on 1st July 1916, for £360,000 (also including BP).  The following Medals e-auction was a resounding success, which really shows the popularity of the format.
We followed with many exciting auctions including two Indian stamp auctions with equally staggering results, The Jewels of India and the M Collection.  We are delighted to announce for later this year the Samraat Collection of King George VI Indian States.  In the traditionally more subdued British stamp market, we held the first part of the Klempka collection, which saw great realisations and a selling rate of 99%, which is higher than usual for British stamps.  The next instalment of the Klempka Collection is scheduled for December.  Coins were also very active as we sold at auction no less than three sets of the elusive 1826 proof sets in the quarter.
June saw the opening of our Jubilee Exhibition, followed by a launch party for Philip Attwood's book on Mary Gillick, which is available from the Spink Books and in the Spink gallery (see London News section).  In this month, too, Spink Books were awarded the prestigious International Bank Note Society's 2022 Book Prize for The Portuguese African Paper Money of the Banco Nacional Ultramarino.
A Word on the Markets – The Great Re-pricing and New Rarity of Almost Everything
In the last edition, I was talking about 'whackflation,' a new term coined by a few economists to define an inflation with moves so sudden and so wild that it was producing a shocking effect.  It is now clearly upon us with  10%+ inflation in seven US metropolitan areas in July, and now in the UK also.
One thing is for sure, once inflation (the rate of price increases) subsides in 6, 12 or 18 months – and it will – with the current slowing down/recession of all major world economies, prices (apart from energy) will stay high, and will not return to previous levels.  To give you an idea, a Megawatt-hour in the European market is today€477, or six times as much as it was a year ago, and twice what it was two months ago!
So we all need to adjust our businesses and lifestyles accordingly.
We've discussed for a while the twin engines of 'stay at home' and 'inflation' to propel the values of Collectables higher.  Clearly the first engine is now running out of fuel, with the notable (and important) exception of China, and the second one is in full steam mode and out of control.  So the situation is now less clear cut.
In the new paradigm almost everything is rare and re-priced.  Due to the lack of components in some countries, second hand cars are more expensive than unavailable new cars, and ironmongers shops are almost empty as the China supply chain has been disrupted by Covid.  In supermarkets, sunflower oil is not available due to the war in Ukraine, my favourite Cuban cigars have all doubled or tripled in price (or simply vanished), and so on … even the most basic things have become rare or have seen a significant repricing.
So what does it mean for our beloved rare Collectables?  Are they also going to be-repriced upward in this new paradigm?  You are used to reading strong opinions in these columns, but this time, to be honest I am not sure, especially for the least desirable items.
Can the great markets for the rare and important items of the last decade continue?  At this juncture I am inclined to think the collectables market will be more volatile than ever before.  Some might take a pause to continue or start a consolidation, some will no doubt continue their upward trends. Among those, I am most bullish on whisky casks, where we have recently moved to establish a new concept of 'Cask to Glass' with our partners at Cask 88, Braeburn and Vinodram. Our recent sales have been 100% sold and we see a lot of interest for this Collectable, destined to be shared with friends and loved ones. We plan to offer as many of these as we can source (and it is not easy…). We also see further upside in banknotes and coins for many countries which have been left on the sidelines in the last decade, even stamps have seen a renewed interest in many countries. Also collectors are looking more and more for good lots and advanced collections, to be able to put their teeth quickly and deeply into a new collecting area. As I am sure you have noticed, our lotting (or the art of breaking a collection into different lots) has evolved at Spink to surf on all these trends.
What's Coming Up
I hope that all our readers have managed to take a break of some kind over the summer, and will return refreshed and ready for the unbelievable autumn we intend to give you! We kick off by supporting the Rodney Cook Memorial Rally over the first weekend in September, where we will be offering advice and valuations for all our metal detecting friends, and making a very exciting announcement! It promises to be an action- packed weekend, with all sorts of entertainment planned, including a Spink charity auction and plenty of prizes for both young and old.

Our Stamps and Covers of Great Britain sale takes place at the RPSL in London on 13th September, following in the wake of the hugely successful Klempka family collection of Great Britain Part One held in June. We shall see you at the Autumn Stampex show that we continue to sponsor. Two days later (15th September) the John Robert Fletcher 1888 Full US Proof Set goes up for sale in a prestige evening auction, kicking off a number of e-auctions across departments worldwide throughout the following day. Coinex takes place on 23rd and 24th September, and is of course a hectic time of year for coin sales across London – our own offerings are the "Ellerby Area" Hoard of English Gold Coins to be auctioned on 7th October, and our Coins Autumn Auction on 9th October.
Our Banknotes team will be in attendance at the MIF Paper Money Fair in Maastricht on 23rd, 24th and 25th September, where we promise to have plenty of copies of our IBNS 2022 Book Prize-winning catalogue available for sale (see above) – a truly exceptional addition to any collector's library. The Fair is followed by their World Banknotes sale in London on 29th September. And in November we shall hold the first auction of the amazing collection of Persian banknotes formed by Dr Martin Mortazavi.
October is a busy month for our Stamp department, with the Michael Nathan Collection of New Guinea & Papua being offered for sale at the RPSL London on the 6th, followed by The Libra Collection Featuring KGV Commemorative Issues on the 11th, The Graham Booth Collection of West Indies, Transatlantic Mail and British Ship Letters on the 12th, and Stamps and Covers of the World on the 26th. After that we have a brief hiatus of in-room sales (though plenty of e-auctions!) before the Samraat Collection of King George VI Indian States at the RPSL on 7th December.
In Hong Kong our important Numismatic sale starting on 30th September will include the fantastic collection formed over 50 year of Tibetan Coins and Banknotes from Wolfgang Bertsch, one of the best academic researchers of the area, alongside three other single vendor catalogues and the 4,000 or so lots of our general sale.
So make sure our SpinkLive App is downloaded on your smart phone, so you will not miss any of the above action.
Looking forward to meeting you all again at various shows and events,
All the best,
Olivier D. Stocker 
Chairman and CEO