Dear Friends, Dear Clients, Our busiest year on record…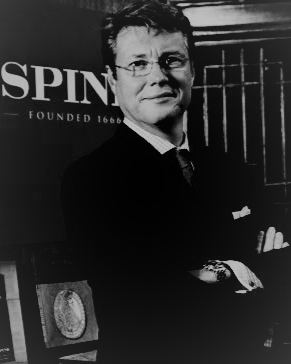 As Easter comes around again and the nights start drawing out, we are all looking forward to a breather from our packed auction schedule over the long weekend. I was just reviewing numbers with our COO, and now better understand why so many of us at Spink feel happy but a tad tired! In the last January to January period, Spink has handled its largest number of auctions in its 357- year history: 152 auctions offering 70,000 lots to collectors and breaking again countless world records in all categories.
NYINC kicked off the year with some astonishing results for Banknotes, including a 1,000 rupee note issued by the Government of India in 1928, graded 35 Choice Very Fine by PMG (which fetched a total realised price of £31,200) and a pair of front and back printer's models of a Qatari 1,000 riyals (graded by PMG as 65 EPQ Gem Uncirculated and 64 Choice Uncirculated) which far surpassed its estimate of £5,000 to £7,000, reaching a final selling price of £84,000. But the star of the sale was a set of 6-Coins "Representative Specimens of the Currency" Guangdong "Imperial Dragon" Type Set, struck at Guangzhou Mint.

Still presented in its original Cherrywood box, and with exemplary third-party grades, the hammer price smashed pre-sale estimates five times over to reach a world record US$150,000. A brief selection of other auction highlights include the Margaret Franckom sale of New Zealand Postal History e-auction which ends on 5th April, along with Railway Stamps for letters and parcels transported by train from the Edward Klempka Collection, sold by Spink London on 16th February 2023.
What's coming up?

2022 brought some exceptional results for Spink, and 2023 is already shaping up to be a fascinating year both in our global salerooms and our London Gallery. After being ranked again in the Antiques Trade Gazette as Number One Numismatic Auction House in the UK by turnover, we have just been appointed as Official Auctioneers of both the September Coinex show, and the BNTA 50th anniversary event. Let me take this opportunity to wish a happy 50th to all the BNTA members, including the Spink staff who worked at the time to make our firm one of the founding members.
We kick off just before Easter with the first of two Orders, Decorations and Medals sales (Spink London, 4th April and 20th July), hotly followed by World and Hong Kong Banknotes and Coins at Spink China on 11th April; Chinese Banknotes and Coins / The Numismatic Collectors' Series sale, both on 12th April; and The Prestigious Academic Reference Collection of the Late Dr Werner Burger of Chinese Charms on 13th April.
This collection of Chinese amulets and charms is the first to hit the market with such size and provenance. That same day sees our London World Banknotes Sale take place in London, offering a superb selection of rare and notable lots, including Zanzibar.
Following the sad death of HM Queen Elizabeth II, the Coronation of King Charles III takes place on 6th May and will be a cause for celebration nationwide. In homage to this historic event, Spink has commissioned a series of artworks by artist Ann Carrington, which will be on display in our showroom and available for sale via private treaty – an exciting opportunity to add an iconic piece of art to your collection perhaps? Especially if you are already the fortunate owner of a portrait from the same artist of her late Majesty Queen Elizabeth II. The two royal portraits facing each other would constitute, with their joyful explosion of colours, an amazing homage on a single wall.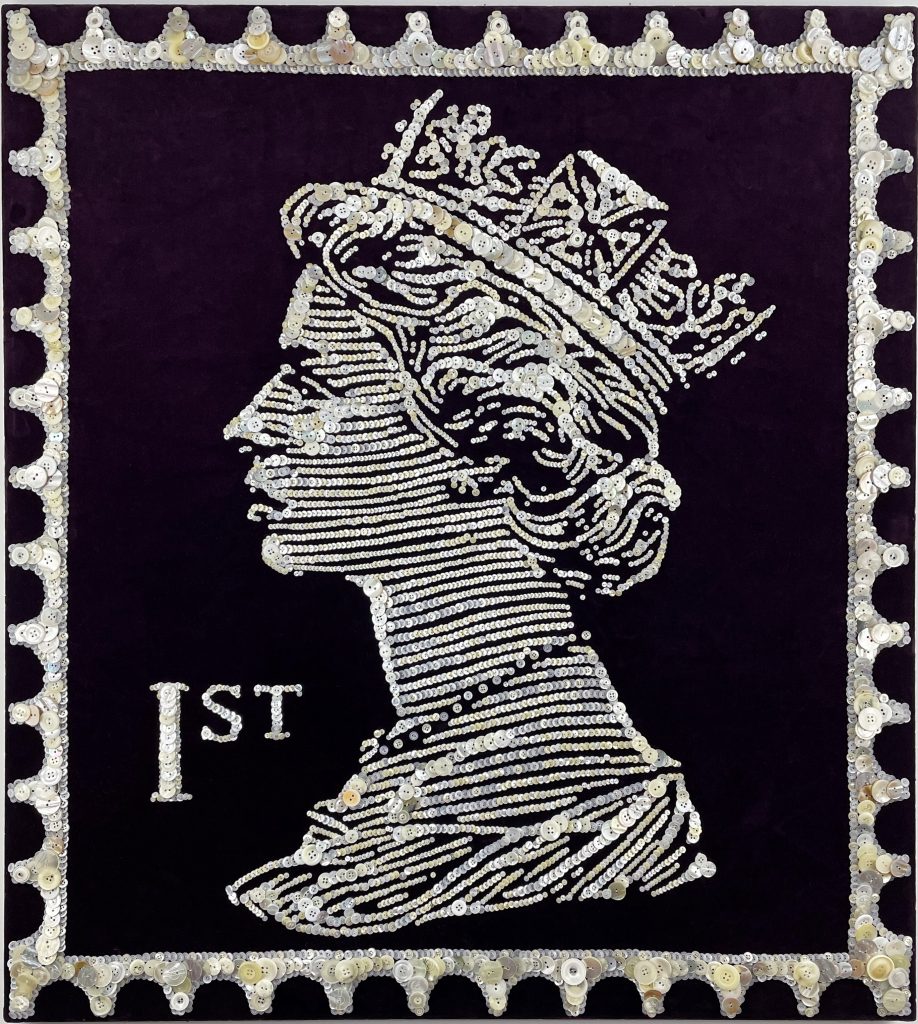 As ever we offer a wealth of e-auctions throughout the year (for full details visit our website, or even better use our Spink Live app to never miss a Spink auction) and have a variety of exciting philatelic sales, including the "Lionheart" Collection Part XVI and the "Galaxy" Collection of GB and Commonwealth 20th Century Errors, already scheduled for June. Also look out for us at the many shows we will be attending over the next five months, including the MIF Paper Money Fair in Maastricht (28th to 30th April), the HKCIS in Hong Kong (14th to 16th May), TICC show in Tokyo (29th and 30th April), Westpex (28th to 30th April) and Essen (25th to 28th May) . We will again be attending the Rodney Cook Memorial rally at the beginning of September, where we will be announcing the winner of the inaugural Spink Find of the Year competition – this incredible charity does so much for those living with cancer, and we would welcome donations of any kind.
Financial markets are likely to be neutral to our markets…
In these columns in the last issue of this magazine, I was talking about the "big pivot" coming on inflation, interest rates, commodity prices, and China reopening to the world. All that is well underway now. It was one reason underpinning my optimism on the markets. Of course, all that got derailed by the collapse of several banks, including two meaningful ones, Silicon Valley Bank and Credit Suisse. It is interesting to note that they have quickly been rescued with Government support, unlike Lehman Brothers in 2008. So their clients' deposits are safe, "only" shareholders and bondholders have been wiped out, but that's the definition of capitalism, and these two banks had made some seriously bad judgement calls. So thank you Lehman! I know many strategists believe that markets might never see again their January peaks during the year 2023. But then again, consensus is often wrong and these bank collapses can give the market the ultimate capitulation they need before bouncing. Anyway uninspiring equity, bond and property markets are a good thing for our collectables market. The less investments from our clients find their way to the financial markets and the more time and money is spent on collecting, which is good and offers an attractive risk diversification to many.
China, one big driver on the up…
In the first six days of the Chinese New Year holiday, over 300 million tourism trips within China were made, data from the Ministry of Culture and Tourism showed last month. With revenge travel also came revenge spending; total spent by domestic tourists during this year's holiday stood at US$56 billion, a 30 percent year-on-year increase from 2022, and, more importantly, 73 percent higher than in 2019. The domestic recovery in China is well under way, and with the recent relaxation of visas, it is a matter of time before the impact of the Chinese collectors is felt again on the international scene. Spink will hold in HK with its local partners, from 14th to 16th April, its first numismatic show since the Coronavirus pandemic and we expect a record attendance. And as I have always said in these columns, the Chinese buyers are not only among the most aggressive ones, they are also among the smartest and aim for rarity, quality and provenance. In Numismatics, some Chinese collectors are not collecting the coins or banknotes of one country, or one series, but building collections of the highest graded items across categories. This is a new phenomenon. Cuban cigars is a new collecting area in China, and in many cities, including Macau, you can no longer find any Cuban cigar for sale in the dedicated retail outlets. This bodes well for our third cigar auction in HK in mid-April. And hence my advice, if you wish to sell a collection, is to ensure the auction house you select has the best reach possible in China, and Asia in general. We have seen recently great collections sold by competitors for disappointing results, as the marketing was not adequate and was limited to the usual suspects. Global marketing is an absolute must, especially when many markets are in consolidation mode, especially when talking about average pieces. The "corona bonus" is fast disappearing for mediocre items.
The mega-trend of the Silver Revolution, and its whole-hearted embrace of technology post-Covid…
If you allow me, I would like to re-emphasise what I said in the last issue about the 'Silver Revolution', as on our planet of 8 billion people, we moved from 233 million people aged 65 and over in 2002, to 783 million in 2022, and the forecast is for 1.4 billion in 2043! A lot of potential new collectors, even if only a tiny percentage were to take up one of our hobbies, or 'catch the collecting bug', whichever you prefer. So a less anxiogenic economic environment in the next few months, combined with a return of the Chinese collector, and an increase of the senior population in the next few years, makes me quite bullish on the outlook for collectables in the future. Of course we will collect differently, with more communication and more technology, but the hobby is alive and kicking. In addition, the younger generation might surprise us. Although not flavour of the month, the blockchain, with its independent storage of information regarding the provenance, authenticity and grading of a collectable will profoundly alter the auction business and the collecting hobby soon. The possibilities offered by the Blockchain technology will also provide reassurance, as to what they buy, to younger collectors.

So I am quite optimistic for Spink and the hobbies we cover. We expect to bring at least as many auctions as last year and have already secured some very exciting properties. I do believe 2023 will be a great year for collectors: let's hope it is also a great year for the world at large, with peace and harmony beyond our favourite albums, or coins, medal and cigars cabinet, and whisky libraries.
Wishing you all a wonderful Easter weekend with your loved ones.