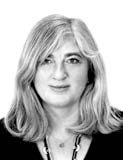 Interview with Pragya Jain
Auction houses countrywide have seen a huge surge in demand for collectables during lockdown, as households use their time at home to start a collection or continue on their collecting journey.  Here at Spink we have long pondered the question, "how do we get more young collectors interested in the hobby?" – hence the release of our Coins of England colouring book, and forthcoming Stamp colouring book, along with our new Spink Living History guides, the first of which (An Introductory Guide to Ancient Greek and Roman Coins by David Sear) is published in June. 
In another move to encourage new collectors the Insider spoke to philatelist Pragya Jain, one of a new generation of younger collectors, about his hobby, and why he thinks it is relevant to the technologically enhanced world of today:
As more and more people have turned to collecting during the lockdown period, the Insider talked to one of Spink's younger collectors, the philatelist Pragya Jain, to ask him about his hobby and what first got him interested in collecting:
What first got you interested in stamps?
I would say that credit for introducing me to the hobby from the very early age goes to my father Pradip Jain. On my birthdays, he would gift me stamps, covers and albums of various themes. He would also encourage me to participate at local exhibitions and win awards. This early exposure to the hobby kind of hooked me to it from a young age. This later translated to more mature collecting as I got older. My first international participation in an exhibition as a youth came in 2004 in Singapore where I won a Silver for my one frame exhibit.
What is the greatest joy you get from collecting?
The joys are numerous actually, but primarily three. Firstly, stamps are very beautiful objects. If one looks closely, one can find intricate design elements in many stamps, which is very pleasing – especially the earliest Stamps which were hand engraved, look beautiful in the hand and under the lens. The second aspect I would say is the postal history. A stamp being used on cover and travelling to various destinations around the world through varied means of transportation and routes is quite fascinating to me. Finally, stamps are very portable. Generally, when I travel, I like to carry an
album with me which contains stamps that I would like to sort during transit. This is great fun and easily passes the time. I do not think that any other hobby offers such a liberty.
What do you think the relevance of collecting is in the high tech world of today?
I think it is enormous. For me it calms my nerves, and gives me a break from continuously looking at a screen which is very tiring. It provides a wealth of information, connects me to like-minded people, and allows me to make friends around the world.
Why do you think philately is relevant to a younger generation of collectors?
On the practical front, it is easy on everybody's pocket. It gives you an alternative area to express your creativity and easily share with the world virtually. It is a real IQ booster too.
5. What is the favourite item in your collection, and what is the history behind it?
Actually, it is difficult to point to one as I have several collections. But if I really had to pick one, it is the only known example of its kind in the world – the first stamp of India 1852 Red Scinde Dawk Unused.
If you could add any stamp in the world to your collection, what would it be, and why?
Oh, this is a tricky question to answer! There are a few on my list. But a Queen Victoria 1854 Four Annas Head Inverted definitely features as one on the list.