Spink Behind Closed Doors
At the end of March, when the lockdown began, Spink's first online auction of British Coins and Commemorative Medals took place. Our Coin Department's Gregory Edmund comments on what it was like to auction to an empty room:
'In perhaps one of the oddest, but most apt backdrops to a featured sale of 17th Century coins (historians will note the last 'Great Plague' to befall London), our Spring Coin Auction was conducted at barge-pole's length to an entirely empty room. Under normal circumstances this would be considered a disaster, but as we are all now so well aware, these are anything but normal times.
As a public auctioneer, you are trained to react to the interplay of the room, bidders revealing with the slightest of cues and facial expressions their personal moments of joy or anguish. Obviously none of that was available on the day, replaced instead by the ruthless efficiency of telephone and internet traffic. The sale progressed virtually with unabated and unabashed enthusiasm, lot after lot snapped up by eager 'avatar' bidders from around the globe.
Even a decade ago the abilities of auction houses to react to such a crisis would have been drastically different, but the growth of the internet auction and our shift in consumer spending habits in the past decade (less physical cash to all virtual credit) has enabled this new sale format to thrive.
At the risk of sounding like a luddite here, one hopes the traditional public auction can return in time as nothing can truly replace the atmosphere of a packed auction room, attuned to every bid taken on the rostrum. It is however evident that for companies to remain relevant to collectors they must augment their internet presence, for without it they may very well be consigned to the 'pre-Corona' epoch.'
April saw a number of auctions take place at Southampton Row – behind closed doors, naturally, due to the continuing UK lockdown. As dedicated followers of Spink auctions will no doubt have noticed, our recent sales have taken place via SpinkLive, with both online 
and telephone bidding as a means for our clients to procure their desired items without having to venture forth into the apocalyptic streets of London.
Elaine Fung, from our Banknotes Department, discusses the successful Spring sales since lockdown was imposed:
'We started off our spring banknote auctions with the World Banknotes e-auction, containing a variety of material. The highlight of the auction was a pair of beautiful Italian Somaliland notes, a 1 Somali and a specimen 100 Somali, selling for £2,880 and £3,000 respectively. On the morning of 7th April, we moved on to the Professor Yih-Tzong Hsu Collection of World Banknotes which saw fierce bidding on SpinkLive, in particular the Iraq section, with a Government of Iraq 1934 1 dinar selling for £6,240. This note was graded as 45 extremely fine by PMG, the highest grade given for this note type!
'At noon, our World Banknotes auction began with a wonderful group of archival and unique Angolan material from the Elder Correia Collection. One of the highlights from the collection is the catalogue cover note, a Banco de Angola composite essay for a proposed issue of 1,000 angolares, with an iconic Portuguese colonial design, which sold for £5,400.  As always with our banknote auctions there was a strong showing for Indian material. This time we had a Bank of Hindustan unissued 8 sicca rupees from 1830 which sold for the remarkable price of £25,200. This is an unrecorded denomination and is possibly the only example known. Another interesting highlight was a Luxembourg National Bank 1873 10 thaler. This excessively rare early example of a 10 thaler attracted fierce bidding between a SpinkLive bidder and a telephone bidder, resulting in the note selling at £15,000. We also saw excellent results for the British Commonwealth and Middle East sections, a Zanzibar 5 rupees selling at £31,200 and an Iraq 1935 ¼ dinar with a scarce signature selling at £15,600. 
'Our Charity Bank of England Auctions have always been exciting events at Spink, even though this time we didn't didn't see our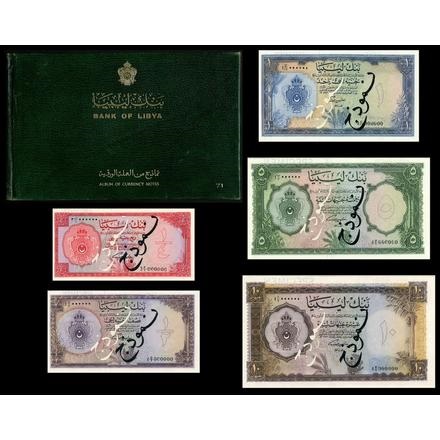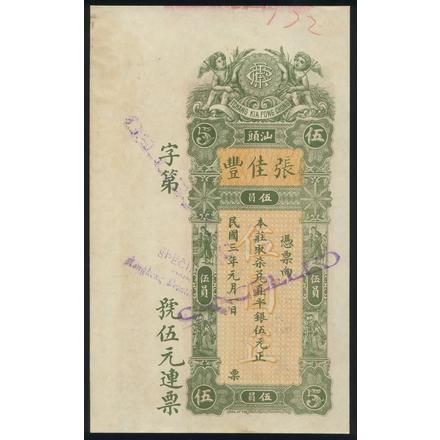 clients waving their paddles enthusiastically at Barnaby. The bidding on SpinkLive was nearly as thrilling, however. The star of the auction was a sheet of 45 polymer £20 notes, the only example that will be available to private collectors, which sold for £15,000.  All the proceeds from this auction went to Alzheimer's Research UK, Pancreatic Cancer UK and YoungMinds, and we would like to thank The Bank of England once again for giving collectors this wonderful opportunity to obtain some very low and special numbers.
'Rounding off the spring auctions, we had our British Banknotes sale on 6th May. With an offering of English banknotes from the Butters family collection and another collection of Bank of England notes, 'The Property of a Gentleman'. The Bank of England branch notes achieved excellent results in both these collections, underlying their continued strength in this market. We also had part two of the Alexander Gray Collection of Scottish Banknotes which once again saw good results across the board, a North of Scotland Bank Limited £100 note dated 1940 selling for £1,800. In the auction we also had two early Scottish banknotes, the first a Bank of Scotland 1833 £1 and the second a Royal Bank of Scotland £12 Scots dated 1750, both notes selling for a strong price of £4,560 each. The 'Royal' note is likely the earliest type available to private collectors and especially rare in this excellent condition.'
As we conclude our spring auctions, preparations for the autumn sales are now up and running. For more information regarding consignments or any of our banknote auctions, please contact the department at [email protected] or by calling 020 7563 4115.
Our Stamp department saw their Philatelic Collectors' Series auction take place under
lockdown, running from 14th-15th April. Specialist Josh Barber discusses the successful auction:
'This auction marked the Stamp department's gradual shift from the traditional, somewhat unwieldly and sometimes bloated and eclectic sale to a svelte, more manageable and focused auction. This proved to be a blessing with the lack of viewing opportunities for buyers due to the current climate. We had fewer collections and ranges and several more specialised areas including lovely sections of Ceylon, Hong Kong Iraq, Natal, New Zealand and Victoria. The sale hammered a little under £500k (sure to go up with offers being received already for unsold lots) and sold 84%. Particularly given the circumstances we were delighted with the results and this was due in no small part to the efforts of all of the specialists in the department and each member of the auction team.
'Some notable highlights were in the Hong Kong section with both Postal Stationery Envelope essays selling for £5,000 each against low estimates of £600, the Iraq section with one of the large collections selling for £14,000 against a low estimate of £3,000 and the 1931 Official 25r horizontal pair achieving £8,500 against the low estimate of £1,800.  The Great Britain section was smaller than usual due to a larger specialised sale we have in May but was still crowned with a beautiful hand illustrated pen and ink envelope which sold for £4,500. We went to great pains to provide a further 1,000 scans on the website of all collections and send videos of larger lots to help those who would normally view these meticulously to make an informed bid, and the results for collections proved this worked effectively. The more images we have online, the greater the number of buyers who can bid with confidence. Thanks in particular to Tom for sharing the load of getting all these extra scans done in time!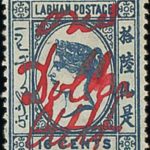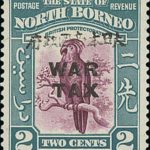 'The extra efforts of all involved in contacting more clients than usual showed what a vital aspect this is in drumming up the business and bidders which are so crucial; virus or no virus this is something we all need to be aware of and continue to make every endeavour to engage with our clients as much as possible. Thanks again to the tireless efforts of the auction team, to all in the stamp department and to Arnas and Robert for their assistance with telephone bidding.'   
Following this successful sale, 16th April saw the British Borneo Stamps auction. This sale comprised the territories of Brunei, Labuan, North Borneo and Sarawak.  Of particular note throughout, and in particular the sections of North Borneo and Sarawak, was the strength of the essay and proof material on offer, much of which had not been on the market for nearly thirty years. In North Borneo the highlight was the 1931 50th Anniversary issue with some delightful hand-painted essays and a wonderful range of progressive die proofs.  Again, in Sarawak most issues were represented, with a range of wonderful essays and associated proof items. 
Highlights included Lot 41- a Labuan 1883 (May) surcharged in red manuscript "One Dollar A.S.H.", which was estimated at between £1,200  £1,500 and sold for £2,760*; Lot 154 – a North Borneo 1931 50th Anniversary Essays 25c. stamp-size handpainted essay, estimated at between £1,500 and £2,000 and sold for £3,480*; Lot 244 – a Japanese Occupation 1942 (Sept.) War Tax 2c. fine mint. B.P.A. Cert., estimated at between £500 and £600 and sold of an amazing £1,680*; and Lot 387 – a Sarawak Revenue Stamps 1918 Issue Die Proofs Master, estimated at between £250 and £300 and sold for a whopping £2,040*. (*All prices include Buyer's Premium)
The following week saw our remarkable Orders, Decorations and Medals sale which broke a number of records.  Head of Department Marcus Budgen discusses conducting a sale under such unusual conditions:
'Walking into an empty Auction Room without the usual buzz and whispering amongst the rush of final bids on the morning of an Auction was a little strange to say the least – but it was clear from some time out that our April Auction would be well-received and well-supported by our clients far and wide. When the Government-imposed lockdown
came into force, it was the Coin Department and Gregory Edmund who was the first Auctioneer to operate behind closed doors some weeks before. I tuned into it at home to wish him well, seeing prices soar and spirited bidding wars break out on SpinkLive which in many ways settled any fears we might have had.
'It is fair to say that during the three weeks leading up to this sale, Medals as a Department had more contact from more clients, new and old, than ever before. It was clear quite a buzz had been created when our monster catalogue – the largest ever produced by the Department – landed in print and online. The enthusiasm that we heard for the stories and history we had all toiled over in preparing the catalogue was well worth it! But to the sale now; and the cold facts make for excellent reading. In many ways they reflect the strength and increased depth for this enduring subject. We sold 99% of Lots offered and finished with a total (before Buyer's Premium) of around £758,080 on estimates of £433,760-562,715. Besides this a record number of bidders used our excellent bidding platform SpinkLive and over 150 new clients participated in this sale, another record I am told!
'Prices were again very strong, with a continued resurgence for Second World War gallantry and notably prices across the board for awards to the Royal Flying Corps and Royal Air Force 'lifting off'. The Medals department are busily preparing and accepting consignments for our next sale, which will take place on 22nd-23rd July.'
Finally, The Gary Diffen Collection of Australian colonies errors sale took place on 29th April, and focused on items from New South Wales, Queensland and South Australia. The printing of millions of stamps has been an extremely precise and careful process since the issue of the first postage stamp in Great Britain in 1840, the Penny Black. Very occasionally, printers make mistakes – this comprised the most comprehensive collection of printing flaws ever assembled, and was auctioned by Spink over two sales. Highlights included Lot 253, a South Australia 1868-79 Watermark Large Star and one of the most famous errors of the Australian Colonies, which was estimated at between £20,000 and £25,000 and sold for an amazing £48,000. Lot 171, a Queensland 1862-67 stamp and the only example recorded of its kind, was estimated at between £8,000 and £10,000 and sold for £12,000.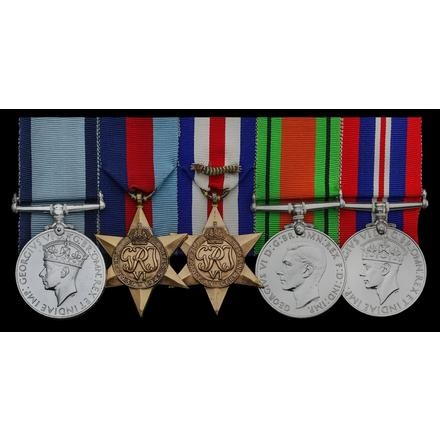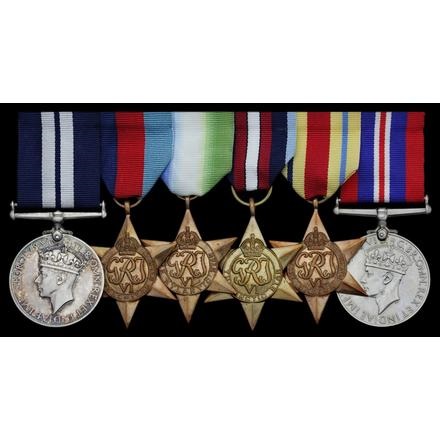 Gary Diffen, the vendor of the collection, discusses selling his items under such unusual circumstances:
'Trust, experience, knowledge, customer list, marketing and business systems… all these elements played an important role when selecting the auction house that I believed would achieve exceptional results in the sale of my collection. Many auction houses exhibit some of these characteristics, but very few have all the ingredients. In deciding who I believed could achieve this, the only organisation which ticked all these boxes for me were Spink. This was not a decision made on vendor commissions … it was a decision based on results. I had spent almost two decades assembling my Errors of the Australian Colonies collection, and the decision to entrust its sale was not taken lightly.
'Leading into the final weeks before the sale date, the world was devastated by the COVID-19 virus, which has impacted on us all globally. In these extraordinary times, our hobby takes a back seat, and it was difficult to make the decision – trust the Spink auction process, or cancel the sale and wait until better times were ahead of us.
'Three weeks prior to my auction, Spink had
conducted two stamp sales with outstanding results. It made me realise that collectors the world over were still chasing the elusive items to fill their collections. The collecting community was still vibrant … and people were vigorously bidding directly online, supporting the auction process that Spink had been operating for the past decade.
'In these times of uncertainty, I am delighted that I kept my decision to preserve the auction date. Whilst viewing the auction on line, I could see the strength of the book bids, competing with collectors on line for the rarities that had taken me so long to gather. The overall results were outstanding, reinforcing my decision that Spink was
correct choice to market my collection, irrespective of the current world events. Based on these results, I am looking forward to the second sale in October.'
And that wraps up our successful spring sales under lockdown! Each of our departments has enjoyed great success under such unprecedented circumstances, and we are confident that the collectables market is as strong as ever despite the economic uncertainty.