MEET THE AUTHOR - AN INTERVIEW WITH GRAHAM BIRCH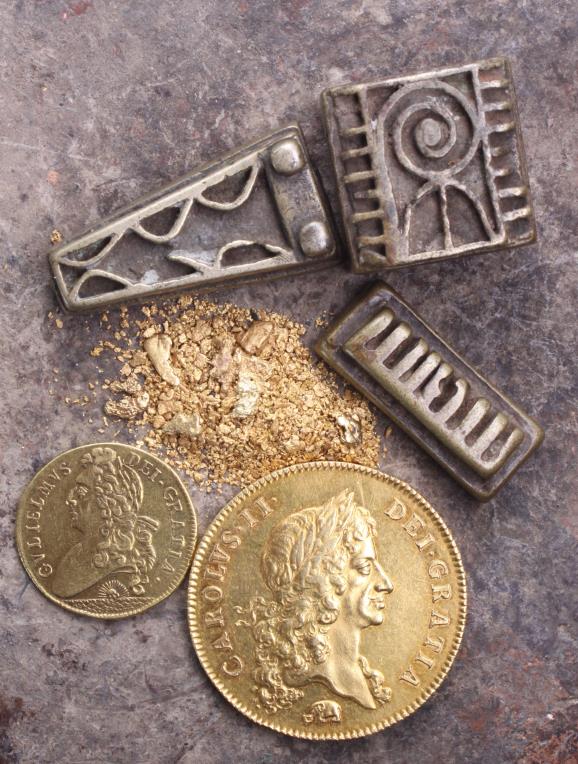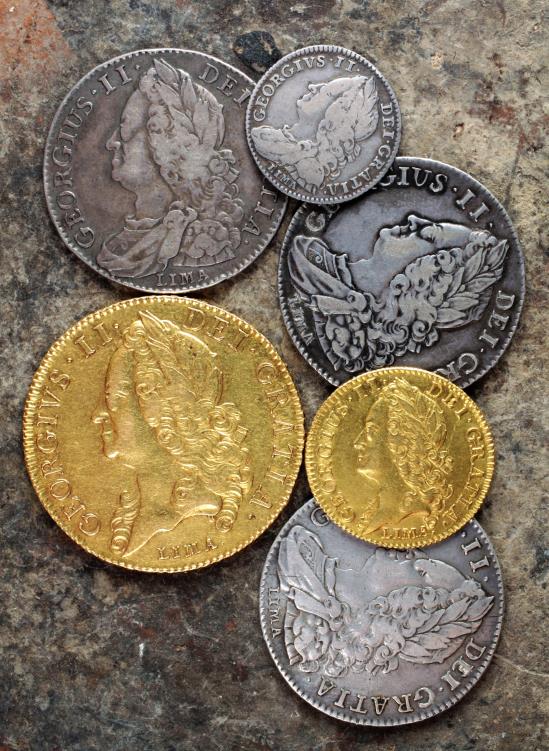 To celebrate the release of his new publication The Metal in Britain's Coins, debut author Graham Birch spoke to Olivia Marshall from our book department, who had a few questions to ask him about the writing process and what inspired this book. It focuses primarily on the coins of Britain through the ages, and where the metal was sourced, but also looks at the history surrounding the coins and the fascinating stories which accompany them. Here's how their chat went …
Olivia: So what sparked off your interest in coins originally? Have you always had a passion for collecting?
Graham: I was born in the 1960s, so pre-decimalisation – back then, we had pounds, shillings and pence. The coins in circulation nowadays are made of pretty worthless alloys, but back then they used to sometimes contain some precious metals. The price of silver had gone up a lot due to inflation, but you could still find real silver in your pocket change – being a young businessman, I realised you could actually make money from this. When I was about seven, I would borrow £5 from my mum's purse and ask the bank to change it to a £5 bag of sixpences. Then I'd take that home and pick out the pre-1946 coins which were 50% silver, and pre-1920s coins which were sterling silver. I'd then swap them for ordinary debased coins. Once I had enough collected, I could sell the valuable coins for up to seven times their face value for the pre-1920s coins, and 3.5 times their value for coins minted between 1920 and 1946. A real young entrepreneur! Then I'd
go back to the bank and swap the bag for a different bag of sixpences, and keep swapping them until I found the best ones! The banks must have thought "who is this kid?" but they didn't seem to mind. Every now and then I would find a lovely Victorian sixpence which I'd keep, and from there my collection began to grow. When I got to secondary school there was a teacher – Paul Hayler – who encouraged me to go to local auctions and I vividly remember bidding for and winning an Elizabeth I shilling. I've still got that coin today nearly half a century later.
I've always collected stuff – not just coins but fossils, minerals, things like that. Now my wife has a strict one in one out policy when it comes to my collecting! I don't focus on a single aspect of collecting, such as Elizabeth I coins, for example – I tend to go off in different directions! I like to get around the subject and look at it in terms of the history of the object – I might bring in stamps and medals of the period too.
For me, it's all about the historical context of the coin. For example, when I was writing the chapter on the west African origin of the gold in guineas, I spotted in a Spink auction a small collection of original Ashanti brass gold dust weights from Ghana. These are exactly the type of weights that were once used to measure out the gold dust that ultimately went into the minting of Elephant and Castle guineas produced for the Royal African Company in the late 1690s. Unlike the guineas themselves, the weights proved to be cheap at a hammer price of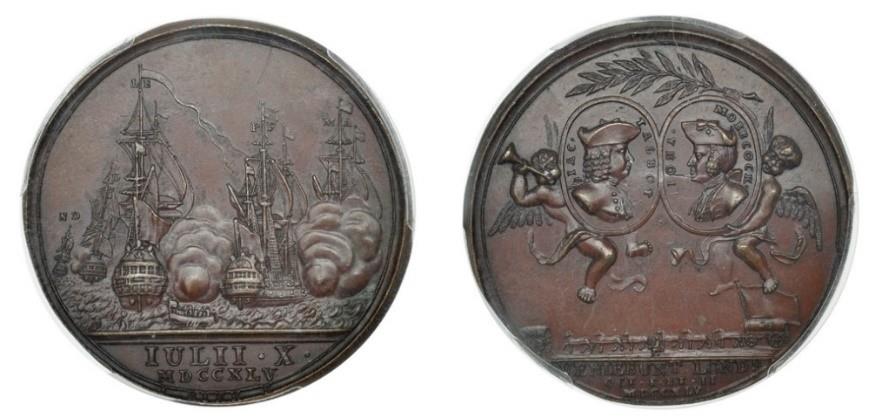 only $50 – and some of them can now be seen on the front cover of my book. This just goes to prove that not everything interesting that you might buy at Spink has to be expensive.
Olivia: When did you decide that you would like to write a book sharing your knowledge about the metal in Britain's coins?
Graham: It sort of crept up on me really – there's a lot of information out there and people have written loads of books about coins – many being tremendously scholarly and specialised. There are also quite a few more general books, such as the Standard Catalogue which tend to skip over the origin of the metals. The things that I discuss in my book can be found in other books – but I realised that I couldn't find a book which had it all in one place, and that's what I felt other people might be interested in too. It was also important for me to bring in the history, sometimes lesser-known history, and also talk about some of the medals and other things relating to the coins. I felt that there was a bit of a gap in the market for this! Another motivation behind the book was to put the record straight on the origins of some of Britain's most popular coins. Take the LIMA coins for example – despite overwhelming evidence to the contrary, many numismatists and collectors persist in the belief that it was Commodore Anson's voyage around the world which was the source of the gold and silver for the minting. This error is endlessly repeated in publications and auction catalogues – and hopefully my book will convince people of the real story and point them back in the right direction.
Olivia: Why do you have a particular interest in the origin of British coins? Do you think it is the rich history of the metal which you find so fascinating?
Graham: I'm sure that other countries have plenty of history behind their coins too but I just happen to know a lot about British ones, and with my background in minerals and mining, I find the history of the metal fascinating. So I knew I wanted it to be about British coins primarily, and the history behind their origin, but I didn't plan the title ahead of writing!
Olivia: Why do you think that it is important to encourage a new generation of collectors? What would your advice be to young people who are thinking about coin collecting?
Graham: I think that the Royal Mint have done a good job of engaging young people with coins through their limited-edition issues, such as the dinosaur and Peter Rabbit collections. In my view though these 'collectable' modern coins are rather 'thin gruel' and I hope that some of those young people will go on to discover more historical coins, which will take them deeper into a collecting hobby. My advice is, don't spend too much money! There are so many interesting things that beginners can pick up cheaply on eBay or in the bargain corner of dealer lists to build up a great collection. For example, the silver captured by the Royal Navy from the Spanish treasure ship Hermione in 1762, which I discuss in the book, was minted into threepences dated 1762/63 and these can be easily bought on eBay for £20-£30 each.
Another good example are the silver Britannias struck by the Royal Mint in 2013/14 after the successful salvage of the Gairsoppa wartime wreck. These can be bought for £20-£25 pounds. That's not expensive given that the silver for these coins was recovered at a depth of 4,700 metres and it was the richest and deepest treasure recovery in history.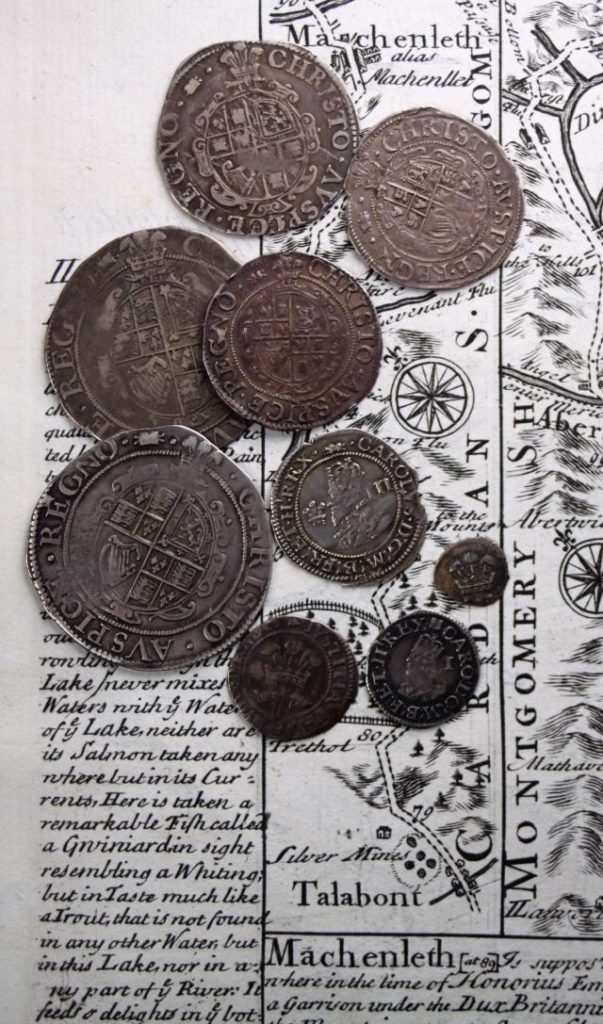 Or consider the industrial revolution penny tokens or 'cartwheel pennies'. eBay is a great place to go for these too. There is no doubt that you can start a remarkably interesting historical collection with just a few weeks' worth of pocket money. Older people might also see it as interesting as well – people often want to collect what they learned about in history lessons at school. Older people with a bit of spare money can look at the more pricey things, covered in the book such as Elephant and Castle guineas or the LIMA and VIGO coins. Spink auctions are great for those with a larger budget.
Olivia: Do you think that your book is suitable for people who are completely new to the coin-collecting community? Can beginners read this as an introduction to their numismatic journey?
Graham: There is certainly information in it for people who have never been exposed to coin collecting – I think it will appeal to people who know nothing about coins, but also people who know a lot about coins though maybe not these particular stories – for example the Mine Adventurers, the Hermione, Thomas Bushell. I hope too that it can be enjoyed by people with a general interest in history as well as coin collectors. This book is for everybody.
Olivia: Tell us about your favourite part of the book – which chapter did you find the most interesting to write?
Graham: I particularly like the chapter about Thomas Bushell's coins minted with Welsh mined silver – he's such an interesting character, and what a conman! Bushell, largely through his charm and charisma, managed to keep Charles I's Civil War army afloat with next to no money – yet he received relatively little recognition either at the time or since. He was never ennobled or knighted.
I also enjoyed researching contemporary newspaper reports about coins and I think that the clippings in the book provide some great context for the coin stories. Even some deeply knowledgeable coin collectors may find these clippings of interest – such as the one reporting on the gift of Northumberland shillings to the Foundling children of Dublin.
Olivia: You took many of the photographs for the book yourself – just how much time has been spent on this huge project?
Graham: I could never have anticipated just what a huge project this would be – it's taken four years! I did indeed take most of my own pictures, although some of my coins are a little worn and bashed; but it adds character to them. Taking my own pictures has allowed me to bring in other elements of my collection into the narrative – such as the East India Company porcelain that forms the backdrop to my photograph of the George II EIC guineas.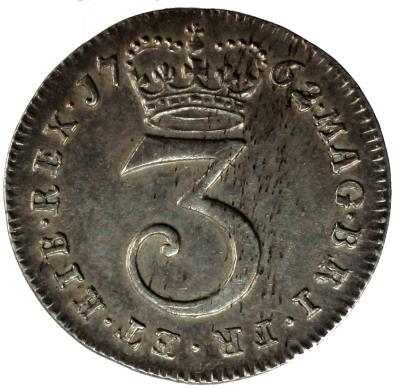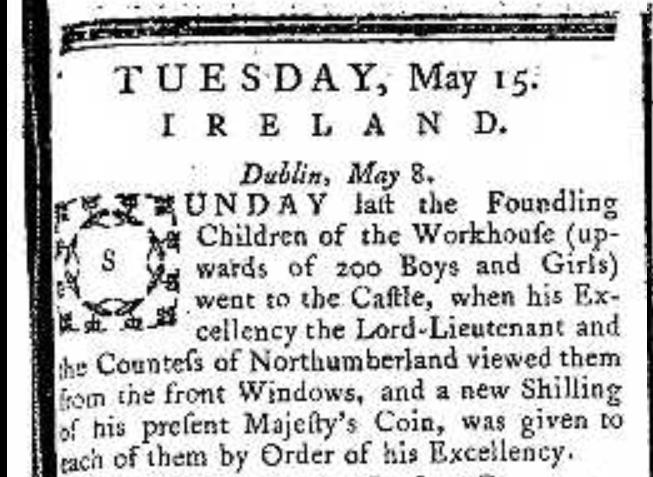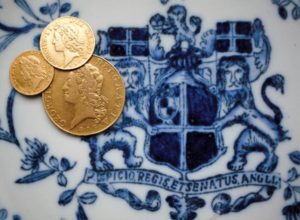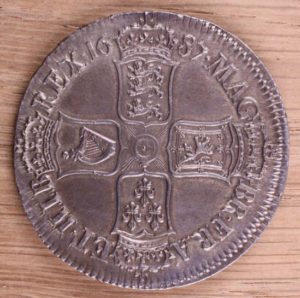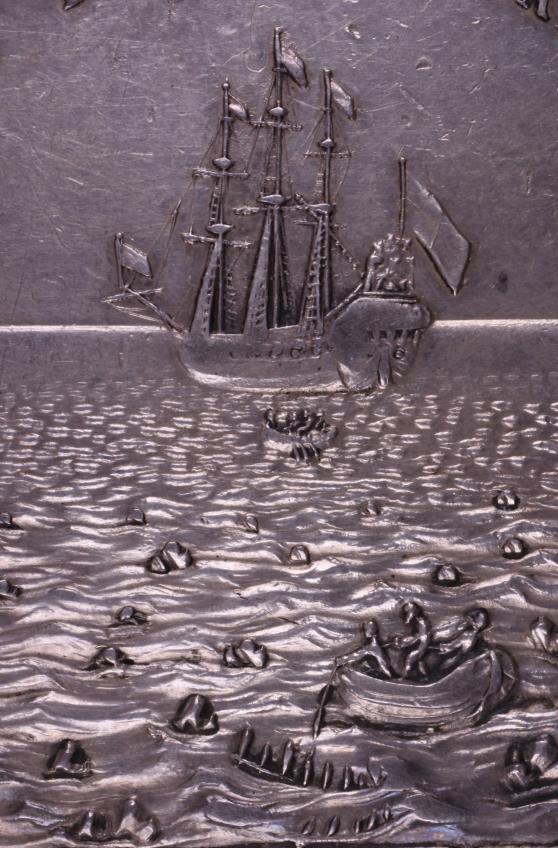 Another example of this which worked well is the story surrounding the minting of the James II 1687 crowns. This is a fabulous tale of shipwreck salvage and early entrepreneurs but the coins themselves are frankly a bit dull. They are brought to life however by the spectacular medal struck to celebrate the treasure recovery – this has an almost sculptural quality and it's a potent image which is perhaps one of my favourites in the book.
What I've tried to do with this book is to convey my own enthusiasm for the history around Britain's coins, so other people can hopefully share my interest. I don't claim to be an expert in all areas, I've brought different aspects of knowledge together and then added some contemporary media coverage into the mix, which I believe is quite a unique take.
Olivia: What would be your one piece of advice to any aspiring collectors?
Graham: Coins don't just have to be shut away in a vault or entombed in a plastic case – they should be looked at, touched and appreciated! Part of the joy of coin collecting is making a connection with events that happened centuries or even millennia ago. How can you do that without holding the physical coin in your hand – and perhaps even thinking about where the metal came from and its journey to us in the present day?
Graham Birch owns two commercial arable farms in Dorset, mostly farming wheat and oats but also some sheep. He used to work in asset management and is still involved in this to some extent. He is on the Board of Directors for several companies in industries including mining, and also loves to travel.
The Metal in Britain's Coins will be published by Spink Books in June 2020. For further information or to order copies please visit our website, https://www.spinkbooks.com/index.php?route=product/product&path=59/&product_id=749, or email [email protected].