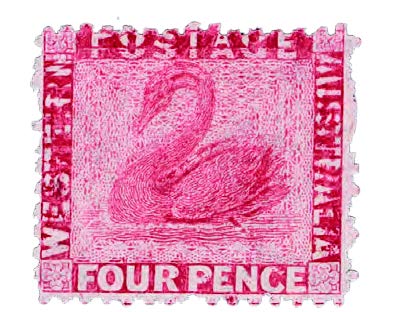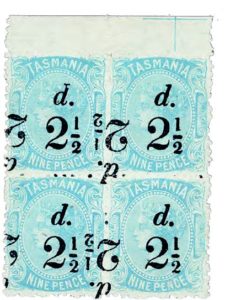 It is all hands on deck in our London office. Between September and December we boast no less than nine auctions ranging from the highly anticipated first part of the 'Dubois' collection of Jamaica postal history and stamps to a hugely exciting sale of worldwide rarities, the 'Doyen' collection. The team have been busily scouring the globe (albeit from the safety of their homes or office chairs) for fresh material with great success.
First on the agenda will be the Charles Freeland Three Islands sale of St Lucia, Nevis and St Vincent. Charles was a discerning collector who loved his subject; a former President of the British West Indies Study Circle, he was a meticulous researcher and collector and you will see this reflected in the items on sale on 3rd September.
On 1st October we have Part 2 of the Gary Diffen collection of Australian Colonies Errors. Following hot on the heels of the first part, sold in April behind closed doors at the height of lockdown, we look forward to similar buzz and excitement surrounding the next three States: Tasmania, Victoria and Western Australia.
Later the same day we have the Lionheart Collection, Part XIII, another varied offering in the ever-popular series. Some highlights include a Bahawalpur 1947 Crescent Moon and Star overprint set, a lovely section of Cape of Good Hope Triangular mint multiples, the Falkland Islands famous 'Glasgow' error and a striking imperforate between variety of the Northern Rhodesia 1½d.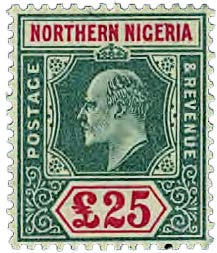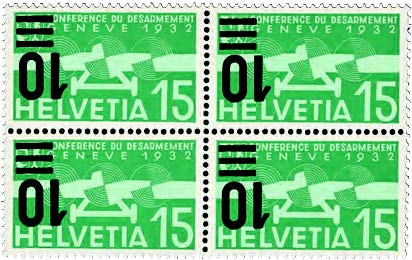 Saturday 3rd October sees the 'Doyen' Collection of Worldwide Rarities go under the hammer, an incredibly varied sale of some seldom-seen 20th century gems. Highlights are not in short supply and include a very fine example of the 1904 Straits Settlements $500, Cayman Islands half penny on 5/- with inverted surcharge and a stunning selection of KUT high values including a £75 corner example with plate number.
Collectors of European material can look forward to a 1935-37 Switzerland Air 10c on 15c mint block of four with surcharge inverted, along with a 1938 'PRO AERO' 75c on 50c mint block of four. Two examples, with different Plate numbers, of the 1928 Netherlands 9ct orange-red with value omitted will be offered – an exceptionally striking variety.
The 'Doyen' Collection is extensive and will be followed up with future sales in the coming months.
For collectors of Southern Africa, particularly KUT and Southern Rhodesia, we have an exciting auction to look forward to on 14th October, a specialised sale with world class rarities such as Southern Rhodesia 1963 varieties in striking positional strips and blocks.
November sees the next instalment of the long anticipated 'Hermione' collection of France; after 2018's blockbuster sales of Classics through to 20th century gems, we look forward to offering further exceptional material. Some highlights will be exhibited at the Salon Philatelique in Paris from 6th November, followed by the auctions back in London the week after. At the same time we will be presenting a France and French Colonies e-auction with some lovely 20th century material, all available to view at the show in Paris and then in London.
19th November sees the eagerly anticipated offering of The 'Dubois' Collection of Jamaica Postal History and Stamps Part I. A superb holding of Jamaica material, some of which has not been on the market for thirty years or more. Described by many as the most comprehensive collection of Jamaica ever assembled, it has been a true labour of love for senior specialist David Parsons who has worked tirelessly on this mammoth project. Some highlights are illustrated here and include some important and major rarities such as a corner pair of the 1919-21 1/- with inverted frame and the 1921 Abolition of Slavery 6d – one of only four known in private hands.
As you can see, our stamp team have certainly not been idle, we look forward to sharing these fine philatelic offerings with you in person and online over the coming months.
For further information, to arrange a viewing or to consign to our Winter and Spring series of auctions please contact Iain Murphy, [email protected], or Josh Barber, [email protected].