Dear Friends, Dear Clients…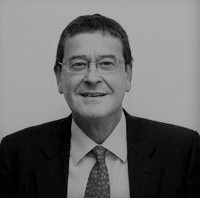 I hope that you have managed to have an enjoyable break of some kind over the summer, notwithstanding the dismal British weather. Despite the dreary summer and the ongoing tube and train strikes the Spink team turned out some impressive results between Easter and the end of July, with August spent mainly preparing for the busy autumn season. Certainly, no case of 'rain stopped play' at Southampton Row! In fact, I am pleased to report that we had our best first quarter in over a decade, with the market remaining strong for collectibles and a sense of cautious optimism despite the economic climate.
Talking of climate, in contrast to Britain, most of Europe has experienced blistering heat this summer, and as temperatures continue to warm the changes in atmospheric circulation patterns will surely lead to increased occurrences of extreme temperatures and drought in Europe. This will no doubt have broader social and economic consequences, with heat causing damage to road surfaces and even causing railway tracks to buckle. Heatwaves can also lead to reduced water availability, affecting electricity production, crop irrigation and drinking water supply. The indications are that extreme heat has already had a negative impact on economic growth in Europe, lowering it by up to 0.5% over the past decade. It is crucial that governments worldwide take swift and decisive action to reduce greenhouse gas emissions immediately. We have noted that major art houses Christie's and Sotheby's have substantially reduced their printing of traditional printed catalogues with a view to minimising their carbon footprint. We are closely monitoring this initiative and shall consider the ramifications of pursuing a similar policy for our future sales. We remain proud of our commitment to sustainable practices and encourage other businesses within the industry to follow the same course.
As we caught a rare glimpse of sunshine here in June, however, our Stamp auctions achieved strong results in Great Britain and Commonwealth and outstanding realisations from the M. Tsuchiya Collection of Japanese Occupation Stamps in the Former British Territories. Highlights included Lot 4253 selling for £48,000 against an estimate of £8,000 – £10,000 and Lot 4236 selling for a staggering £72,000 against an estimate of £6,000 – £8,000. Also in June, we achieved a staggering result for our Waterloo Medal, awarded to LieutenantColonel Goodwin Colquitt, which sold for £20,500 on 25th June, far exceeding the estimate of £12,000 – £15,000, and achieving the highest price for a single-example Waterloo Medal at Spink in nearly a decade. These results followed on from our fantastic April coin sales, which were previewed in the previous issue of the Insider, with the 'White Rose' Collection of British and Ancient Coins achieving a phenomenal £1.08 million, including the world record-breaking Nectanebo stater, which hammered at £180,000 and a brilliant £230,000 for lot 627, the iconic 'Una and the Lion'. The 'St. Helier' Collection of English Gold Coins, which preceded the 'White Rose' offerings, sold for an impressive total of £507,000 – ably demonstrating Spink's deft handling of single-owner collections.
Spink's e-auction offerings were similarly strong, with our May Medals and Militaria e-auction reaching a phenomenal 98% selling rate, with 555 bidders registered and a total hammer of £278,570 against an estimate of £181,525 – £244,940. Our recent World Banknotes e-Auction, likewise, achieved an impressive £409,970 against an estimate of £302,210, with a total of 413 registered bidders. Lot 550, an Ionian Bank Proof 100-Drachmai, sold for an incredible £8,500 against an estimate of £500-£800. Our coronation e-sale, in honour of His Majesty King Charles III, saw some excellent results, including Lot 28, a George IV coronation medal which tripled its lower estimate, selling for £15,000. Such results emphasise once more Spink's stellar record with online sales, and the continued power of our e-auction platform across our range of collectible specialties. In Hong Kong, Spink's exciting auctions of Wine and Whisky, in association with Cask-88, have continued to make waves.
In late May, we held a sale on the sleek terraces of our Hong Kong office, where the collectibles market is rebounding from strength to strength following the re-opening of the Chinese economy. Amid energetic bidding, we sold our most expensive bottle of whisky yet, a 50-year-old Yamazaki 70cl, which sold for a whopping HKD 3,180,000, along with a 1996 Bowmore cask which sold at HKD 1,800,000. It has been richly rewarding to see Spink secure such great results in this market so quickly, along with our traditional sales of collectibles, with further Wine and Whisky sales to come later this year. Looking forward, we are excited to be an official auction sponsor of COINEX this year, the 50th anniversary of the BNTA. Our sale on 28th September promises a wealth of material for collectors in all areas, with highlights including the Ashley Green Trove, an incredibly rare Henry VIII George Noble, the Wilhelm Hüffer Collection of European coins, and the Becker Collection of South Africa. A full overview of the sale can be found on page 28.
Following the COINEX auction, we will also be holding a charity sale at Spink London for the BNTA on 14th December, in honour of the Association's 50th Anniversary. Spink, a founding member of the BNTA, will be delighted to host a reception and charity auction for the occasion, with lots being donated by BNTA members, and with proceeds going to a charitable cause. Also causing much anticipation at Southampton Row is our first ever poster sale in October, a new category for us and one we think is an exciting new collectible area – as well as being a relatively affordable one. International market, which is sure to grow in the coming years, with record-breaking prices being reached in recent auctions. Spink are delighted to be entering this attractive and energetic market, which will make a welcome and regular addition to our yearly sale schedule. To read more about this wonderful new collectible area, please see page 4. On a final note, we are honoured to have been entrusted with the sale of the philatelic collections formed by the late Simon Greenwood FRPSL including his award-winning collection of British Guyana in 2024 – further news will follow in due course. So, there is much to look forward to as we head into what promises to be a very busy second half of the season for Spink, and we look forward to welcoming you either in person or online very soon.