PHILATELIC COLLECTORS' SERIES
Spink London, to be conducted behind closed doors, 14th and 15th April 2020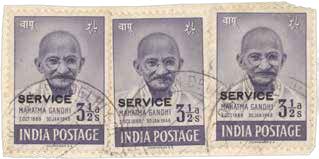 The spring edition includes a fine section of Barbados KG VI issues with many plate varieties, Basutoland includes some fine early letters starting in 1843 with a letter from a French Missionary. In Bechuanaland there are interesting letters from the Warren Expedition, the Langeberg Campaign and the Anglo-Boer War. Ceylon has an offering of Pence issue covers and in Hong Kong there is a nice run of issued stamps plus two lovely postal stationery envelope hand-painted essays from the De La Rue archives.
Natal has an important offering of early letters,
starting in 1851, and a good range of mail going to the United Kingdom and other overseas destinations. In New Zealand good sections of the 1935-36 and 1936-42 Pictorials will be found, plus much else. Rhodesia has a very nice group of the 1905 Victoria Falls issue with proofs, issued stamps and covers, while in Southern Rhodesia there is a delightful group of the 1935 Silver Jubilee, including a set of coloured die proofs from the Waterlow archives.
The Australian state of Victoria has a splendid
offering of the Queen on Throne issue including a Ham 2d unused block of eight, a Woodblock 2/- printed essay by Samuel Calvert and a most interesting run of covers including a range of registered frankings with many addressed to Switzerland. The sale concludes with the usual run of Great Britain issues.
The Philatelic Collectors' Series sale will take place at Spink London, behind closed doors, on 14th and 15th April 2020. For further
information please contact Josh Barber, jbarber@ spink.com.