London, 29th September, 2022
For our autumn 2022 auction offering, there will be a varied selection from all corners of the world. In the commonwealth selection, we must talk about a previously unseen hand- drawn East Africa 10 shillings dated 1954. The all-purple design with Victoria Falls as focus takes a completely different design direction to the issued green 10 shillings. An important piece for any Commonwealth collector. Moving on to Southern Rhodesia, an interesting group of solid serial number 10 shillings and £1s with some early dates will also be offered.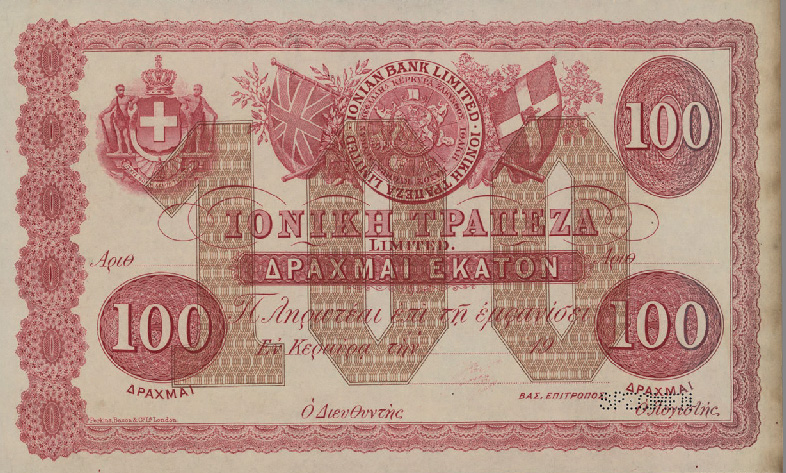 Back in June, the early printer's proofs and specimens in our e-auction were met with great success. This time we will showcase some early colourful Perkins Bacon specimens and colour trials. One of the most striking examples is an unsued design of Ionian Bank 100 drachmai in red. A large size note with some design variation to the issued note, notably the large '100' underprint at centre.
Previously unseen and a possibly unique example. Also in the group a specimen Guernsey £1 of 1928 where previously only issued examples are seen. From Greece to Guernsey, New Zealand to Ireland, the group is a true testament to Perkins Bacon's underrated master craftsmanship in banknote printing.
In the British section, we are proud to offer the David Robinson collection of Royal Bank of Scotland notes. Notably this includes a first prefix number 5 and 6 set of the 1987 issue, with other low number notes in auction as well as specimen sets hand-signed by then managing director Robert Maiden.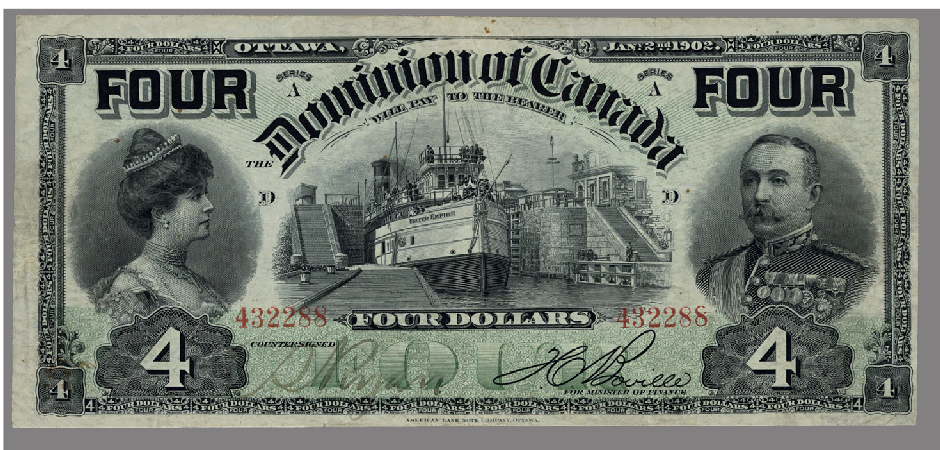 Some other notable mentions include a collection of Canadian notes with some scarce early Dominion and chartered issues, a set of high grade Bahrain first issue and also a small group of unseen essays including Burundi and Ethiopia.
We are continuing to expand the two sales to present an exciting offering with something for every collector. In the upcoming months, we will also be travelling to the US, Europe and Singapore and will hope to see you there.
Our World Banknotes sale will take place at Spink London on 29th September 2022, with the e-auction opening on 20th September and closing on 4th October. 
For further information please contact Arnas Savickas, [email protected].